Norway plans new rules for offshore farms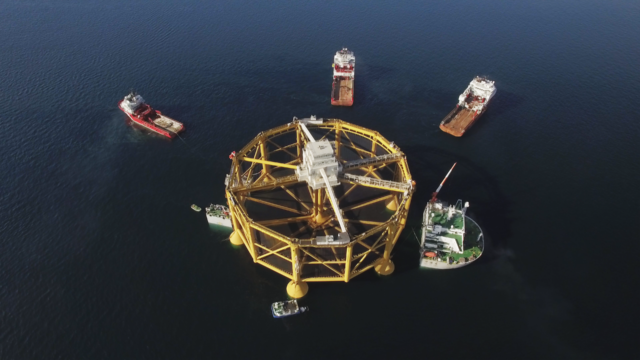 The Norwegian government is preparing to set out its future regulatory proposals for offshore salmon farming.
The rules proposed for farming further out to sea are different from those imposed by the "traffic light" scheme which governs coastal aquaculture in Norway.
Fisheries Minister Bjørnar Skjæran said the goal was to be at the forefront of developing the world's most productive and environmentally offshore aquaculture industry while providing food for a growing world market.
The Minister said in a press release: "We will develop a separate licensing regime for aquaculture with strict requirements for sustainability and coexistence between different maritime industries.
"We have accelerated this work, and now we are sending out for consultation a proposal for a separate permit regime."
The proposal is the first to be sent for consultation after an inter-ministerial working group submitted the report Aquaculture at sea – new technology, new areas in December 2018.
The consultation note builds on this report. The proposal includes the overall regime for the identification and facilitation of areas for offshore aquaculture, as well as the introduction of a separate licensing regime at sea.
The Minister added: "Experience shows that it is possible to establish farming further at sea, but then the authorities must facilitate this. At the same time, it is important to find out how to effectively handle challenges that may accompany such an operation and set a clear framework for it."
He said the decision to place offshore aquaculture outside the traffic light scheme was taken on the recommendation of Norway's Institute of Marine Research.
A number of producers, such as SalMar, are already developing engineering solutions that are robust enough to allow farms to be placed in offshore locations.