Norway orders lice-hit farms to cut output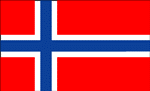 EIGHT more Norwegian fish farms have been told to cut their production by 50 per cent from 2016 to 2018 due to the prevalence of sea lice at the sites, Reuters reported.
This lifts the total number of farms reined in this year to 21, the country's Food Safety Authority (FSA) said yesterday.
Two of the eight sites belong to Salmar, two were owned by Leroy Seafood and two by Emilsen Fisk AS, while Marine Harvest and Midt-Norsk Havbruk had one each.
FSA's aim is to prevent infection to other farms and to wild specimens.
'Not everyone can do it. It is important to for these sites to reduce production in order to avoid harming other sites and requesting several treatments for the fish after decreasing resistance and developing poorer health,' said Bjorn Rothe Knudtsen, regional director of Agriculture.
The agency ensured that once the farmers demonstrated they are able to control lice virus limits, they may increase production again
In response to the many complaints FSA received from some of the notified firms, authorities explained that even though they recognise it is hard work, it is necessary.
'We see that many small and large companies manage to keep low levels of lice virtually every week, even with the difficult situation we have seen in certain areas and certain facilities. We believe it is important to protect them,' said Knudtsen.
The regional director said they are hopeful this measure will prove successful in the long run and that other preventive measures work.