Norway maps out new offshore zones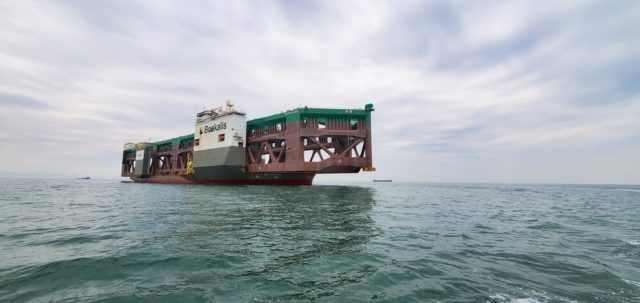 Norway's Fisheries Directorate has mapped out the three possible trial areas for offshore fish farming, with one of them more or less adjacent to Orkney and the north east coast of Scotland.
In what could the next big step forward in salmon farming, a number of companies are either planning or considering setting up operations dozens of mile from an increasingly crowded Norwegian coastline.
The areas, spread almost from top to bottom of the country, are Norskerenna south, Frøyabanken Nord, and Trænabanken.
Norskerenna south is the area across from Scotland although it is some 350 kilometres (220 miles) from the UK coast.
The Directorate said it has been asked by the Ministry of Trade and Industry to carry out a systematic review and selection of the three most relevant areas with 11 more areas recommended for future assessment.
"Among the 11 areas that were recommended for further assessment and possible facilitation for aquaculture at sea, three areas will be selected that will be impact assessed, " it states.
"Of the three areas, one should preferably point to an area in the south, one in the middle and one in the north of the country."
The order points out that the Area Report is from 2019 and that new information about land use and potential conflicts may now be available.
"It therefore appears from the order that the Directorate of Fisheries can take as its starting point its own map solution and make a new review of available information about the 11 areas that are recommended for further investigation."
Last year SalMar, which operates Ocean Farm 1, teamed up with Aker to create the offshore business SalMar Aker Ocean, while Nordlaks has the giant offshore platform Jostein Albert.
Also last year Norway Royal Salmon launched its first sea cage built with the Aker Group for its Arctic Offshore Farming project.
Following the SalMar takeover of NRS, only time will tell if the two offshore initiatives remain as separate projects.