Norway fisheries minister moved to justice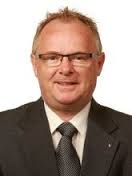 NORWAY'S fisheries minister, Per Sandberg, has been appointed acting justice minister amid a growing political crisis in Oslo.
He replaces Sylvi Listhaug, a controversial figure in the ruling centre right coalition, whose hard line views on immigration threatened to bring down the government this week.
It is not known if Sandberg (pictured) will eventually return to his fishing post, but he has been told to run the justice ministry 'until further notice'.
Over the last few days the Oslo government, led by prime minister Erna Solberg,has been at the centre of some extraordinary infighting. Listhaug caused a storm last week when she accused  the opposition Labour Party of putting terrorists' rights before national security.
The party's youth members were the target of the country's worst peacetime massacre in July 2011 when 77 people died at the hands of Anders Brevik.
Five centre-left parties planned to oust Listhaug, which threatened a vote of confidence and could have  upended Norway's fragile coalition government. She described the move against her as a 'pure witch-hunt'.
Sandberg, who is a member of the Progressive Party, has been an effective, if combative, fisheries minister.
He has implemented a large scale growth plan for fish farming over the next two decades and pledged to reform the catching sector, a move that was not always popular with some sections of the industry.
With aquaculture he has put jobs and the revival of northern coastal communities at the core of his plan.