Norway exports aimed at South America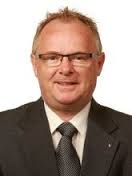 NORWAY is pushing the boat out to find new global markets for its seafood – with South America the latest region in its sights.
Following a recent successful visit to Iran, fisheries minister Per Sandberg was this week in Brazil and Chile.
Although Norway exports seafood worth around NOK 928 million to Brazil – mainly clipfish – sales have dipped during the past couple of years and he wants to reverse that trend.
Part of his mission will be to gain a greater knowledge of the Brazilian market and promote clipfish in a large San Paulo supermarket.
Sandberg is also visiting the Aqua Sur aquaculture show in Puerto Montt, Chile, this week. He will meet representatives from the main Norwegian companies based in the country. Norway has an estimated 60 companies with operations in Chile, many of them involved in fishing and fish farming.
Three weeks ago Sandberg joined a large Norwegian trade delegation to Iran where he sees major export opportunities now that sanctions have been lifted.
During the trip contacts were established between Norwegian exporters and Iranian companies that want to import seafood and aquaculture technology from Norway.
Seafood exports to Iran remain fairly modest at around 600 tonnes (worth NOK 31.5 million). One Norwegian salmon exporter, Sverre Søraa, from the company Coast Seafood thinks there are tremendous opportunities and that figure will be far higher in the coming years.