Norway communities share £40m farm windfall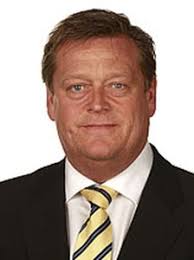 MORE than 100 Norwegian fish farming communities are to share in a 458 million kroner (almost £40 million) windfall this year.
The money has come from the special Aquaculture Fund set up in 2016, which distributes the proceeds from the sale of new permits to towns and villages for facilitating growth in salmon and trout farming.
Most of the money – around NOK 2.7 billion (£228 million) – was paid out last year, but this latest sum goes to communities where new sites have been approved or where existing farms have increased their capacity during 2018.
In an oblique reference to areas such as Tromsø, which wants to curtail open sea farming, seafood minister Harald T. Nesvik said he hoped that more municipalities would see the sort of rewards that fish farming could bring to their communities, as well as stimulating growth in the industry.
He added: 'We will continue to make strict demands on the industry when it comes to sustainability and fish welfare requirements.
'Later this year, we are going to colour the coast [in the traffic light scheme], and then the industry will need to keep things organised in order to grow in areas where fish farming is permitted.
'This money means jobs and (economic) activity throughout the country, and is money the municipalities can spend developing their health, school and infrastructure services.'