Norway charts fall in escaped salmon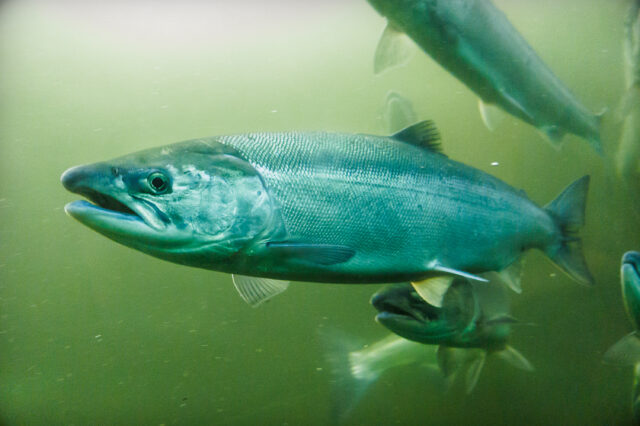 Norway's salmon and trout farmers have reported that the number of escaped farmed fish found in rivers has fallen to a low level over the past year.
OURO, the organisation set up by the aquaculture industry and tasked with the responsibility of reducing the impact of such incidents by removing farmed fish from rivers, said targeted measures brought in over the past two years are working.
It said low escape rates and extraction of escaped fish from watercourses before spawning have helped to reduce the impact of escaped farmed salmon on wild salmon genetics.
OURO's surveys show that the proportion of escaped farmed salmon was reduced to less than 4% in 19 of 22 rivers. The data will now be passed onto a national monitoring programme.
OURO chairman Ingrid Lundamo said the long term trend shows that the level of escapes is on the decline.
"This shows the measures the industry has implemented are having an effect and I am pleased with the improvements," she added.
She said it was OURO's mandate to remove escaped farmed fish from watercourses that carry wild salmon and last year it spent significant resources on this task.
Fish were removed using harpoons, nets and wedge nets. Local river owners' associations have contributed with angling where this has been a suitable method.
Three years ago fish were escaping from salmon farms in exceptionally large numbers. The then fisheries minister Odd Emil Ingebrigtsen summoned companies and told them bluntly it was their responsibility to put their house in order – and the industry had to pay.
Preliminary figures for 2021 indicated that 61,000 salmon and 7,700 trout had escaped during that year, with just under 40,000 being attributable to a single incident. In 2019, in contrast, an estimated 300,000 fish escaped.