Norway 2014 seafood exports smashes all records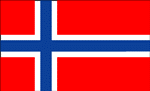 NORWAY exported a record 68-billion kroners plus worth of seafood in 2014 despite the Russian embargo, it was announced last night.
Until the food export ban by Moscow, Russia was Norway's largest customers and the figure would have been much higher had normal trading existed.
Terje E Martinussen, CEO of the Norwegian Seafood Council said: 'Norwegian seafood has never had a stronger position on the world markets.
'Although our main seafood market, Russia, lapsed in 2014, the seafood industry has managed to adapt to new markets. The results are a record for salmon, cod and mackerel.
'Because of the Russian import ban, which came into force on 7 August, ended exports to Russia 3.4 billion in 2014, down 48 percent from 2013.'
Seafood exports to the EU increased by 16 per cent in 2014 to a total of NOK 43 billion. The EU is the main market for Norwegian seafood industry, taking 62 per cent of total exports.
Of the NOK 68.8 billion total export figure, farmed salmon and trout accounted for NOK 46.2 billion. The average price for fresh whole salmon from Norway was NOK 41.06 per kg, 3.4 per cent higher than in 2013.
Martinussen added: 'No seafood nation has positioned itself so well as Norway over time. The industry has developed several major markets worldwide. This is the main reason why the demand for Norwegian salmon in 2014 was strong and provided good salmon prices.'
Norway exported codfish worth NOK 12 billion in 2014. This is another record and an increase of 20 percent, or 2 billion from the year before. The volume of Norwegian exports of groundfish increased by 3 percent from 2013.
It was also a record year for mackerel exports, which went up by 43 per cent to NOK 4.1 billion. Herring Exports totalled NOK 2.7 billion in 2014, a decline of 14 percent or NOK 444 million on the year before.
Norway exported shrimp, crustaceans and molluscs worth NOK 1 billion in 2014 – an increase of 23 percent from 2013.
In 2014, this included 562 tonnes of live king crabs to South Korea. In all, 143 different countries worldwide bought Norwegian fish last year.
Poland and France are the two largest markets, but the UK was Norway's biggest growth area with an increase of NOK 1.2 billion or 42 percent to NOK four billion.