Nordic Halibut appoints commercial chief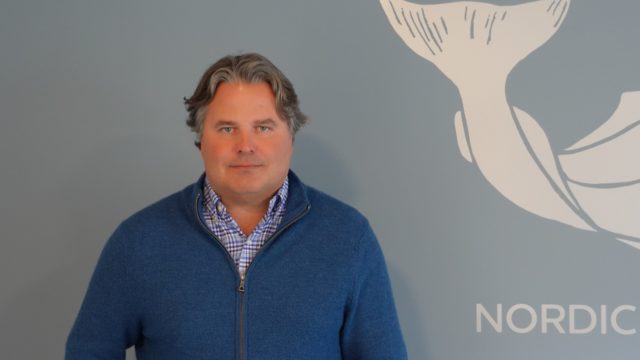 Following a successful debut on Oslo's EuroNext Growth last week, Nordic Halibut has appointed a new Chief Commercial Officer (CCO) to drive the company forward. He is Atle Jacobsen, who has more than 20 years' experience in director sales and marketing roles.
Jacobsen joins from Tine SA, Norway's largest exporter of cheese and other dairy products, where he was Executive Vice-President, Tine International. His appointment as a member of Nordic Halibut's executive management team starts today.
Mr. Jacobsen holds a bachelor's degree (BSc) in Business and Economics from the University of Strathclyde and BI Norwegian Business School. Previous company roles have included Procter & Gamble and PepsiCo.
As Chief Commercial Officer, Atle Jacobsen will be responsible for all market activities, including the development and commercialisation of future products for new markets and segments.
Nordic Halibut CEO Edvard Henden said: "I am very pleased that we are expanding our management team at Nordic Halibut, and am confident that Atle will prove to be an excellent asset as we work to deliver on our ambitious growth plan and commercial strategy of expanding our product portfolio."
Last week, after the Oslo Stock Exchange confirmed it would accept shares for the halibut producer, its shares took off on the first day's trading on Euronext Growth, rising by 33%.
However, the NOK 115m in fresh capital Nordic Halibut netted was less than half the NOK 300m it originally hoped to raise in March, before abandoning its first listing plan. The money will be used to finance growth plans.
Nordic Halibut already has a strong position in the hotel, restaurant and catering (HORECA) market in Europe and North America and is planning to produce 9,000 tonnes of this popular prime fish by 2030.