Norcod moves latest batch to sea farms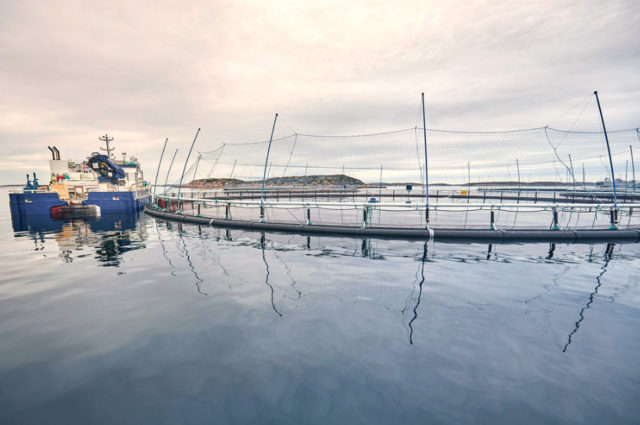 Norwegian cod farming venture Norcod has passed another milestone with the transfer of its latest batch of juveniles into the sea.
Norcod moved around 2.4 million cod juveniles to its sea farm sites at Pålskjæra, Skogsøya and Frosvika. The latter, located in Meløy municipality in Nordland county, is Norcod's newest site.
This batch of cod will be ready for harvesting in the third quarter of 2022. The next batch of juveniles are scheduled to go into the sea phase in spring 2022, after starting their growth phase in December.
Norcod production director Rune Eriksen said: "The transfer operation to the sea-site growth facilities went successfully as planned. The fish seemed happy immediately and began feeding straight after their arrival."
Norcod is now preparing for its first commercial harvest of fresh cod during the third quarter, and is on track to install a new feed barge and hybrid-electric service vessel at the Frosvika site in October.
The company's CEO Christian Riber said: "Every transfer of fish from growth tanks to the sea marks a key step on our journey to becoming a new industry leader. The fish are performing as expected thanks to our fantastic team. We are excited to start generating income from our first harvest and arrangements that have been put in place with buyers. Everyone is eager to bring this premium product to the market."