Norcod bid for new site is approved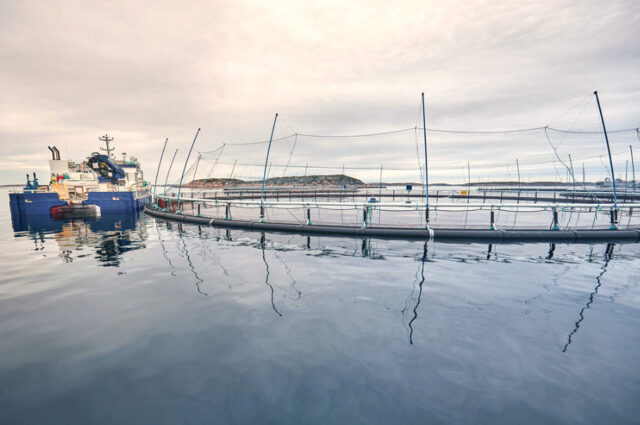 Norwegian fish farmer Norcod has been granted permission to establish a new production location in Nesna municipality, in the Nordland region.
It has been allocated a total maximum allowed biomass (MAB) of 3,599 tonnes for a new cod farm.
It is the company's second location in Nesna and, together with a site at Labukta, it forms a production cluster with a total capacity of 7,200 tonnes.
Norcod CEO Christian Riber said: "Norcod has been very well received by Nesna municipality, which we highly appreciate, and we look forward to continuing our excellent cooperation. We will keep on working together successfully in the future.
"We consider this second site in Nesna also to be perfectly suited for cod farming with good water depth, water temperature and currents. I am confident our fish will thrive here."
The local mayor Hanne Davidsen said: "Nesna municipality is very happy that Norcod has received approval for a new location for cod farming in Nesna.
"Norcod is well established in the municipality and contributes to activity and jobs, which are very important to us as a district municipality in transition."
She added: "We congratulate Norcod on approval for cod farming and we wish them luck."
CEO Riber said added: "For the industry's leading player, good community relations are integral to Norcod's strong commitment to responsible farming of premium product.
"Our ambition is to contribute not only to the industrial base of the coastal municipalities in which we are active, but also to support employment opportunities and ensure sustainable operations with minimal impact to the environment."
He said the  new site will be equipped with state-of-the-art aquaculture technology, driving sustainable production emphasising welfare for both fish and employees.
Riber added: "Setting up a new location is always an exciting process especially given our motivation to provide a healthy source of protein to an eager market. We have a highly skilled production team with many years of combined experience, so I anticipate this will be a smooth and efficient process."
Norcod holds a total of six production sites along the Norwegian coastline encompassing in total 24 licences with MAB of 17,500 tonnes.