NOK 3 million to boost herring research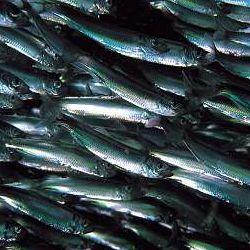 THE Norwegian government has approved a budget of up to three million kroners – about £300,000 – to fund research into the state of its herring fishery.
Herring is an important source of revenue for some sections of the Norwegian fishing fleet and provides a significant export income.
So far this year herring exports have netted more than NOK 1.8 billion, although with Russia a major market until the seafood ban in August, future sales are likely to take a knock unless there is a speed end to the sanctions stand-off.
The research work is due to get underway in February next year and the money will be used by the country's Institute of Marine Research to measure the acoustic flow of the NVG (Norsk vårgytende sild or Norwegian spring spawning) herring population.
Marine researchers are anxious to extend their knowledge about herring flows and the state of the stock in order to give them better data when it comes to giving advice when the institute is fixing quotas.
The study leader, Jan Ivar Maråk, told the Norwegian Fishing Vessel owners Federation that the extra funding was gratifying news because they need to ensure the quality of the stock assessments for NVG herring.
He added that the fishing vessel owners had been a driving force in the effort to secure the extra finance.
Maråk said the international agreement agreed for next year allowed for adjustments to the herring quota should the research next February show significant deviations from the figures issued by ICES.