'No Show Fish Show' draws a crowd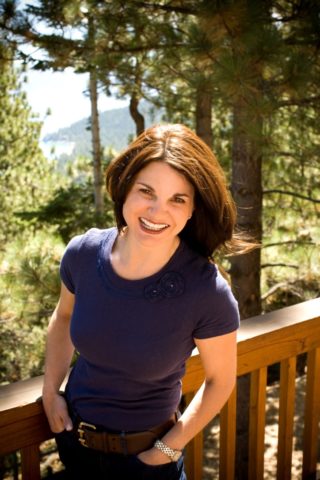 IT might not be business as usual in the seafood world, thanks to the coronavirus outbreak, but some enterprising companies have devised new ways to promote their products and services.
The No Show Fish Show, a virtual alternative to the huge – but now postponed – exhibitions in Boston and Brussels, is the brainchild of American aquaculture consultant Jennifer Bushman.
Bushman, who runs the company Route to Market, said when her clients heard that Seafood Expo North America, due to start on March 15, had been called off, many 'just cancelled their plane tickets, packed up their booth and went home'.
But she had other ideas. She decided to coordinate a virtual hub, inviting seafood companies to hold meetings online, stage webinars in place of conference seminars, and even conduct tastings over the internet.
'I spoke to my clients and suggested they immediately post what they were going to do,' she told Fish Farmer from her base in Nevada.
Bushman set up the No Show Fish Show group on LinkedIn, attracting 168 members in the first two days.
As well as aquaculture and other seafood businesses, organisations such as the Global Aquaculture Alliance have signed up.
'The message is get going!' she said. 'Tell us how you are problem solving, tell us what experiences you are creating. Don't try to do business as usual from your desk.'
The notion of the hub stemmed from a discussion Bushman had with the US sales manager of Norwegian salmon farmer Kvarøy Arctic, who recalled how in the 60s and 70s, salesmen used to send out flyers with their promotions when they couldn't afford to travel to distant shows.
They called this a 'No Show Fish Show' and Bushman spotted an opportunity to reinvent the concept in an age of modern social media platforms.
'We in this industry are a little bit too tactile, we like a handshake, we like our face to face meetings, it's very old school, we love meeting people,' she said.
She believes 'meeting' customers and contacts online will be an increasingly popular way of doing business, beyond the show season.
'This is only the beginning and it could be a model for the future because we all get on planes too much.'
The response to No Show Fish Show so far has been 'great', with virtual launches and panel discussions and tastings all highlighted on the LinkedIn page.
Being in the taste business could have been a challenge, but Bushman said virtual tasting sessions are going ahead, with people sent samples by post.
'It's like doing a wine tasting with a bottle of wine in front of you and someone 3,000 miles away who's got the same bottle of wine.'
On the LinkedIn page, Bushman calls on companies to 'network, share what our brands are up to, and discuss all things seafood; host your own demos, panels, and giveaways on your brand's social media channels'.
Chris Cumming, senior sales manager of Pacifico Aquaculture, which farms striped bass, was among the first to join the network.
'These are challenging times we are in, and we have a unique position to help our customers solve problems now more than ever,' he wrote.
'In the wake of conference postponements, new travel policies and much more – we have decided to host a series of our own virtual meetings and experiences designed to inform, entertain and engage e-guests.'
Kvarøy Arctic has rebooked all its Boston show meetings online and is planning virtual tastings. Managing director Alf-Gøran Knutsen said: 'Our motto is that there is no problem as long as it can be solved.
'As a team, we understand the need to cancel events and postpone travel for now. Instead of meeting in person, we have come up with a way to still share Kvarøy Arctic with you by hosting a series of live virtual experiences on Facebook and Instagram for everyone to enjoy during March 15-17.'
A Woman in Seafood seminar scheduled for the Boston expo will also go ahead in webinar format on March 18, featuring Bushman, among others, on the panel.
Bushman said the overall aim of the No Show Fish Show open forum was to 'support customers and community'.
'I think this is going to be a real pivotal moment for us as an industry; how do we inspire and then move the industry forward coming out of this?'
Visit the virtual hub here