No festive cheer on salmon prices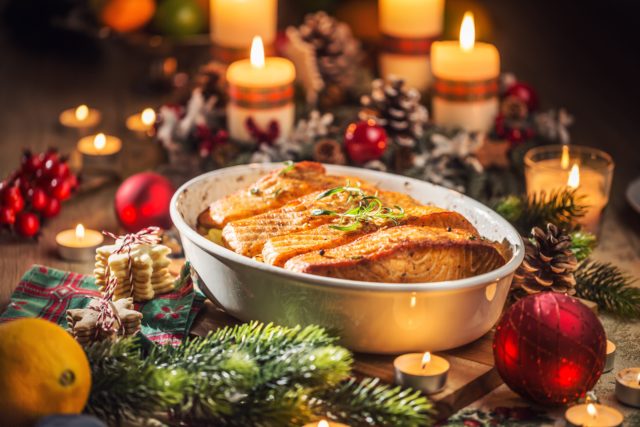 Hopes of a rise in fresh salmon prices in the run up to Christmas have all but evaporated. Even a modest surge in exports over the past week has failed to bring any relief for fish farmers.
According to Statistics Norway, the average export price for chilled salmon in week 50 was NOK 46.09 (£3.95) per kilo, down by 0.6 per cent on a week earlier and almost half what it was this time last year.
Just over 24,000 tonnes of fresh salmon were exported during the week, up by 2.3 per cent on the previous seven day period.
The Statistics Norway figures are calculated on the price when crossing the Norwegian border. This includes shipping and terminal costs, all weight classes and fish that has been sold on contract.
During week 50, around 392 tonnes of frozen salmon were exported, at an average price of NOK 53.02 (£4.54) per kilo.
Some analysts had been forecasting prices to pick up with the approach of the festive break but their predictions have failed to materialise
The news that many countries, including the UK, Germany and the Netherlands , are keeping most of their restaurants closed in what are effectively fresh lockdowns, has clearly dampened demand.
Prices could start to move with the roll-out of the Covid vaccine, but any significant increase is not expected until the hospitality sectors start to return to normal.
Meanwhile, with the chances of a Brexit deal still on a knife-edge, the Norwegian government has urged the UK and EU to join it in trilateral talks about reaching an agreement to fish in each other's waters.