Nippon Gases to supply SalMar smolt plant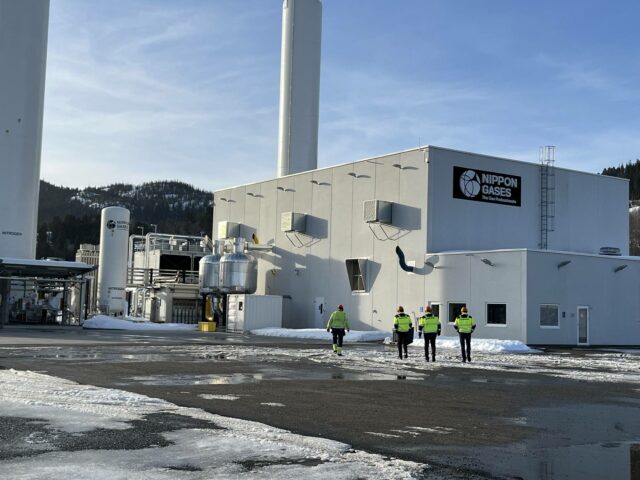 A new smolt facility and hatchery for salmon farmer SalMar will use oxygen and surplus heat from a nearby industrial gas production plant.
Nippon Gases Norge has won a contract to supply oxygen to SalMar's new smolt plant and hatchery, in  central Norway. The deal, with the main company subsidiary  SalMar Settefisk, also involves the of use surplus heat from Nippon Gases' air gas plant.
Nippon Gases started production of industrial gases at its  Norwegian factory in  around a year ago, supplying industrial gas to customers in growth areas including fish farming, the processing industry and offshore facilities in central and northern Norway.
SalMar Settefisk  began talks with Nippon more than a year ago after it acquired the site for the smolt plant .
A joint statement added: "The result is now in the form of a very sustainable agreement where Nippon Gases will supply both oxygen and surplus heat to SalMar.
Karl Christian Aag of SalMar Settefisk said:  "This fits in very well with our ambition to create the world's most modern hatchery.
"We will use the heat from Nippon Gases to create the best growing conditions for 23 million smolts a year."
Lars Borgli, CEO of Nippon Gases Norway said: "We are pleased to have signed a long-term agreement for the delivery of oxygen to SalMar Settefisk, who are  our neighbours here on the Malm Industrial Park.
"The gas will be piped from our plant and directly to SalMar, which is a short-distance away  and makes for a sustainable solution."
Nippon Gases operate a number of similar oxygen plants in other parts of Europe.