Next head of Benchmark Genetics named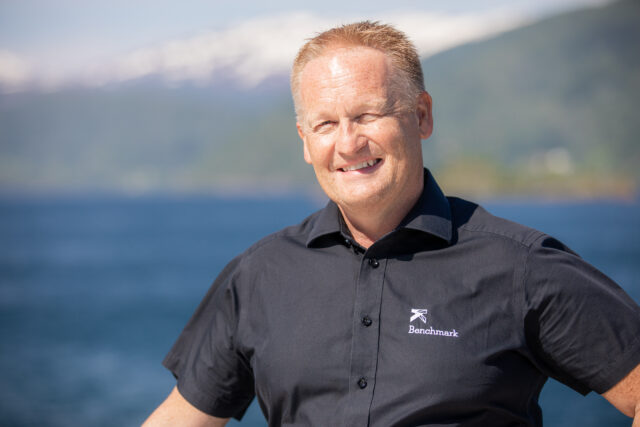 Geir Olav Melingen has been named as the next head of Benchmark Genetics. He is set to take up the post on 1 June when the current incumbent, Jan-Emil Johannessen, retires.
Benchmark Genetics is the genetics and breeding division of the Benchmark aquaculture biotechnology group. Melingen is currently Benchmark Genetics' Commercial Director, Salmon, and he is a former CEO of Fishguard, part of the MSD group. He was also previously CEO of the Bergen Aquarium. He holds a Ph.D. in fish health from the University of Bergen.
Jan-Emil Johannessen, who turns 63 in April, has had a long career in aquaculture. Trond Williksen, CEO of Benchmark Holdings, said: "Under the leadership of Jan-Emil Johannessen, Benchmark's genetics business has become a world-leading aquaculture genetics company with a market-leading position in salmon.
"Over ten years at Benchmark, Jan-Emil has led the business through impressive growth, including the construction of our state-of-the-art facility in Salten, the expansion on Iceland, our recent establishment of Benchmark Genetics Chile as well as taking Benchmark Genetics into new species like shrimp and tilapia."
He added: "Geir Olav's background, coupled with his experience in Genetics and, more recently, in Health, make him the ideal person to further develop Benchmark Genetics worldwide. I look forward to Geir Olav joining Benchmarks' Executive Management Team and contributing to the wider leadership of our Group."
Jan-Emil Johannessen commented: "I am proud of the business that we have been able to build over the last 10 years since I joined Benchmark. I am confident that under the leadership of Geir Olav, Benchmark Genetics will continue to go from strength to strength."