New trawler boost for Iceland fleet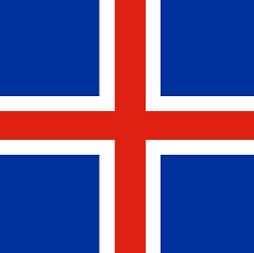 ANOTHER fresh fish trawler is about to be added to the HB Grandi fleet in Iceland.
Company chiefs were present at a Turkish shipyard to witness the launch of the Engey RE, which has been under construction at the Celiktrans yard.
The Engey is the first of three trawlers, designed to land fresh catches, that the company has contracted to be built in Turkey.
The new ship will be delivered to its home port in Iceland later this year. The next in the series, Akurey AK, will be delivered next spring and the third newbuild, Viðey RE, in the second half of 2017.
The launch ceremony took place on a bright spring morning and was attended by Torfi Th. Thorsteinsson, head of HB Grandi's groundfish division, Loftur Bjarni Gíslason, fleet manager for the fresher trawlers, and Friðleifur Einarsson, currently skipper of Ásbjörn RE and due to take over the new Engey.
For those seeking technical data, this ultra modern vessel measures 54.75m overall, with a 13.50m beam.
The main engine is a MAN 6L27/38 capable of producing 1790kW at 800rpm to turn a 3800mm MAN propeller via a Reintjes gearbox with a PTO for the shaft generator.
The engine has a SCR Catalysator. MAN also supplied the two MAN D2840 LE 301 gensets, each of which can produce 443kW. The electric winch systems are from Naust Marine and the 300kW bow thruster is from Brunvoll.
The catch handling system on board is from Skaginn 3X and this will be installed when Engey is in Iceland. Engey has been designed by naval architect Alfreð Tulinius at Nautic ehf.
HB Grandi is one of Iceland's largest fishing companies, with a mixed fleet of whitefish and pelagic fish trawlers. It is also heavily involved in fish processing.