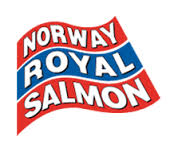 THE world's sixth largest salmon farming company was created yesterday following the merger between Norway Royal Salmon (NRS) and SalmoNor.
The two NTS controlled businesses formally signed an agreement worth an estimated NOK 8.3 billion (£686m) allowing NRS Farming to buy 100% of the shares in SalmoNor from NTS.
The new set-up will eventually be able to produce up to 100,000 tonnes of salmon in Norway and a further 24,000 tonnes in Iceland.
NTS, which owns 68% of NRS following last summer's acquisition, said the said the merger meant the group was consolidating and strengthening its overall fish farming business.
Harry Bøe, CEO of NTS , said the group now had the financial muscle to invest in the technology of the future, secure and create jobs and the ability to withstand fluctuations in the market.
"It also paves the way for further growth," he added.
Entrepreneur Helge Gåsø, who is both chairman of SalmoNor and NRS, and the largest shareholder of NTS, said he was very happy with the agreement.
He said: "This makes us even better equipped to continue delivering good results, both for the owners and for the coastal communities.
"This merger will help to strengthen the aquaculture industry, and enables us to go even further into the areas we are already strongly present today. We have done this because we really believe in Coastal Norway."
Helge Gåsø stressed that the company would continue to be based in Rørvik in central Norway, maintaining its strong regional roots.
Klaus Hatlebrekke, CEO of Norway Royal Salmon, said everyone in the company was enthusiastic about the deal and looked forward to working together to develop the new joint business.