New Russian ban on Norwegian salmon imports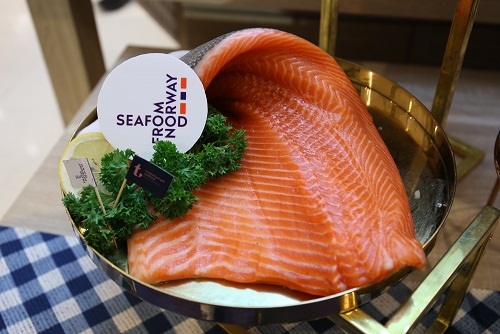 RUSSIA is claiming to have found the restricted substance crystal violet in Norwegian fish processed in neighbouring Belarus, according to reports from Norway.
Also known as gentian violet, crystal violet is used to treat fungal infections and for dying materials such as wood and paper.
But the US Food and Drug Administration has said it should not be added to food or animal and fish feed, while Health Canada, a federal government body, has warned that prolonged exposure to the substance increases the risk of cancer.
The aquaculture website ilaks.no reports today that it has received confirmation from the Norwegian Food Safety Authority that its Russian counterpart has discovered the substance in fish from Belarus.
Russia said it will now shut down imports of Norwegian salmon and trout until further inspections have taken place. The Food Safety Authority said it is continuing to investigate the Russian claim.
Moscow imposed a ban on direct Norwegian fish imports in 2014 as a tit-for-tat move against Western sanctions following its invasion of Crimea.
But it has been continuing to receive Norwegian salmon and trout processed in the former Soviet satellite state of Belarus, allowing it to get around the ban.
However, Russian authorities announced at the beginning to this month that they would no longer accept Norwegian seafood sent through Belarus because it had found toxic substances, but refused to say what those substances were.
Norwegian salmon companies have issued an open invitation to Russia to inspect their sites. There were suspicions among some of them that the problem with unauthorised substances lies in Belarus rather than at home.
With exports of Norwegian salmon to China facing serious disruption due to the coronavirus outbreak, problems with an important market like Belarus is the last thing the industry needs.
After reaching a record high only ten days ago, fresh salmon prices have started to drop and exports are expected to take a knock in the coming weeks.