New role for Scottish Sea Farms' pioneer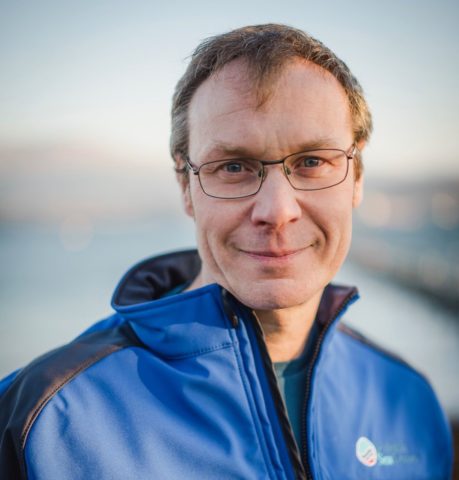 LEADING salmon sector figure John Rea, Scottish Sea Farms' long-standing production director, is to leave the company to focus on a new career in coaching and training.
Rea, who has been in his role for 22 years, is to step down in early 2020.
He plans to build on his experience nurturing and mentoring the marine farm team, and take his passion for personal development and coaching to the next level by establishing his own private practice, said SSF.
The career move follows Rea's success in achieving an accredited qualification in the specialism.
Scottish Sea Farms' managing director Jim Gallagher said: 'On a professional level, I'm hugely sorry to see John go.
'We both joined what was then Hydro Seafood within months of each another and soon found ourselves overseeing the company's sale.
'In the years since, we've grown Scottish Sea Farms into one of the country's leading growers of premium salmon, making it our shared mission to farm as responsibly and sustainably as possible.
'On a personal level, as both a long-standing colleague and good friend, I wish John every success with his new career.
'His ability to motivate and inspire all who work with him is renowned throughout the company, so this new career move feels like the natural next step, enabling John to share his skills with a wider audience.'
Originally from Northern Ireland, Rea moved to Scotland in 1997, leaving Hydro Seafood Fanad in County Donegal to take up the position of biologist with Hydro Seafoods GSP.
In 2001, Hydro Seafood sold its Scottish farms to Norskott Havbruk – which operates as Scottish Sea Farms – with Rea being appointed production director in 2002.
Rea will remain in the role and continue to be responsible for all marine farming activities until his successor is appointed.
Added Gallagher: 'Our aim is to set the benchmark for sustainable salmon farming and we're looking for a forward thinking, sector experienced, commercially aware candidate who can build on the gains already being made in the key areas of fish welfare, environmental protection and product quality, and help accelerate our progress.
'John leaves big shoes to fill. However, for the right candidate, with the right combination of experience and drive, this promises to be a truly career defining opportunity.'