New Resilient arrives home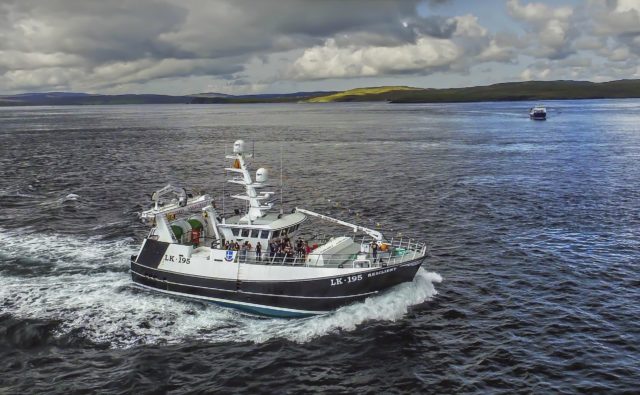 THE second new addition to Shetland's whitefish fleet in as many years steamed into her home port of Symbister on Saturday.
The 27m seiner/trawler Resilient LK 195 was built at the Parkol Marine Engineering Yard in Whitby, North Yorkshire.
Her maiden voyage, which included stop-offs at Peterhead and Lerwick, came almost a year to the day after the new Guardian Angell LK 272, also built by Parkol, arrived home.
Skipper Arthur Polson and partners John Irvine, Edward Jamieson and John Montgomery and crew are said to be very pleased with the new vessel.
Simon Collins, executive officer of Shetland Fishermen's Association, said: 'We're delighted for Arthur and his partners and crew and wish them every success fishing in their fine looking new boat.
'This latest investment marks a return of confidence to the whitefish fleet following three years of record landings here in Shetland.
'The industry as a whole is focused on making Brexit work in a positive way, and it is encouraging that crews are determined to build a future for themselves.'
The Resilient Fishing Company of Whalsay sold the previous Resilient to a skipper in County Louth in Ireland.