New funding for Scottish aquaculture degrees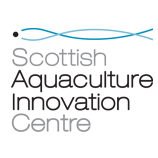 THE Scottish Aquaculture Innovation Centre has gained funding for 25 new taught Masters places in aquaculture.
The Masters courses, at the Universities of Stirling and Dundee, will focus on industry-relevant knowledge and skills.
By providing business-focused training to aquaculture students in Scotland, these courses will help to develop an industry that already contributes as much as £1.4 bn annually to the Scottish economy. They will also boost graduates' employment prospects.
The funding for the new Masters places has been secured by the Scottish Aquaculture Innovation Centre from the Scottish Funding Council.
Worth almost £295,000 in the 2015/2016 academic year, it will support 25 places based at the Universities of Stirling and Dundee.
The Scottish Aquaculture Innovation Centre will ensure the courses are pertinent to industry needs and include content relevant to its four Priority Innovation Actions.
The Innovation Centre will work with its industry partners to connect students with aquaculture businesses in Scotland, for example in placements or projects.
This supports its objective to foster innovative, industry-relevant collaboration between the industry and research communities in Scotland.
Heather Jones, Chief Executive of the Scottish Aquaculture Innovation Centre, said: 'There is huge research and teaching expertise in aquaculture and marine engineering at Scottish universities and colleges, and these new Masters places will help the industry capture the benefits of that.
'By funding and nurturing a new cohort of industry-aware students, the Scottish Aquaculture Innovation Centre and its partners will uphold the sustainable growth of Scottish aquaculture.
'The Masters students will gain experience in the most pressing issues facing the aquaculture industry in Scotland.'
Dr Trevor Telfer, Director of MSc Programmes, Institute of Aquaculture, added: 'The University of Stirling is delighted that the world-leading research and teaching carried out at our Institute of Aquaculture will be used to help produce highly skilled and employable graduates through our Masters programmes.
'The funding also recognises our excellent track record of collaborative working with the aquaculture industry to address its needs.'
Industry representatives also welcomed the announcement. Colin Blair, Managing Director of Cooke Aquaculture Scotland, said:
'Cooke Aquaculture is delighted to support industry-relevant student research projects. This is exactly the sort of innovation from the Scottish Aquaculture Innovation Centre that we welcome as it contributes directly to the employability of students and helps industry research real-life issues.'