New focus for Marine Scotland's Farmed Fish Health group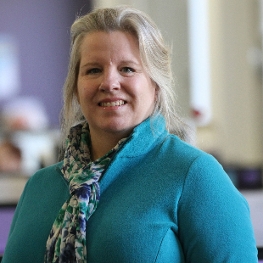 Government agency Marine Scotland has set out priorities for a 'refreshed' Farmed Fish Health Framework: the causes of fish mortality, impact of climate change and development of treatments.
The steering group for the 10 year framework, a collaboration between the aquaculture sector and Scottish Government and its advisers, will be chaired by The Scottish Government's Chief Veterinary Officer Dr Sheila Voas.
The steering group will be reformatted, Marine Scotland says, with other stakeholders feeding in their areas of expertise through a new workshop approach.
The key priorities for the framework will be:
• developing a consistent reporting methodology for collection of information on the causes of farmed fish mortality, and providing survival data;
• addressing the impact of climate change and ocean acidification, including real-time monitoring of plankton and mapping climatic conditions around Scotland's coasts; and
• encouraging the development of new medicines with the aim of increasing treatment flexibility.
Rural Economy Secretary Fergus Ewing said: "I am delighted that Dr Voas has agreed to chair the redesigned Farmed Fish Health Framework Steering Group.
"Sheila is a much respected figure within animal health and is ideally placed to bring a fresh perspective to aquatic animal health, and promote linkages between animal and aquatic health, including the Scottish Animal Welfare Commission.
"The Farmed Fish Health Framework's focus on fish health and securing a sustainable future for Scotland's top food export is crucial, and it is ideally placed to contribute to wider work aimed at sustainable economic recovery."
The Steering Group is expected to include representatives from a range of aquaculture interests with other stakeholders feeding in their areas of expertise through a new workshop approach.
The Farmed Fish Health Network was originally set up in 2017 under the joint chairmanship of Ben Hadfield, managing director of Marine Harvest Scotland (now Mowi Scotland) and Professor Colin Moffat, Chief Scientific Advisor Marine, Marine Scotland.