New export opportunities amidst covid chaos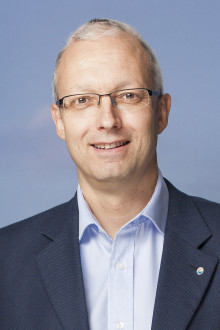 Is the demand for salmon from China and other Asian countries beginning to show signs of sustained recovery?
The Norwegian Seafood Council believes this is the case and says there are also signs of stirrings in some parts of Europe since the coronavirus pandemic struck over two months ago. If this turns out to be correct, then it is also good news for the Scottish salmon sector which not only has significant Norwegian financial interests but also views the EU as its most important export market and China as a promising growth area.
Seafood Council spokesman Paul Aandahl says the nature of products being exported is changing with a strong demand for pre-packaged salmon and cod from the grocery trade. He said this is providing new opportunities for the processing industry both in Norway and also in overseas salmon countries. Home consumption is also on the increase which is helping to partly compensate for the loss in restaurant business.
Victoria Braathen, the seafood council's China envoy added:
'China is moving towards a normalisation in activity level and demand and we see no reason why this trend should not continue.'
Aandahl said volume demand from the UK and Spain has risen sharply recently while other Asian markets showing an upward trend include South Korea, Hong Kong and Taiwan. However, with exports of all seafood well down on a year ago the market still cannot be classed as anything like normal which means spot prices remain flat in both Norway and Scotland. In Scotland prices have been averaging around £4.20 per kg for 3-4 kg salmon and in Norway they have started to show a slight upward trend with the kilo price for fresh salmon hovering around NOK 56 per kilo, down 18 per cent from a year ago. Frozen salmon this week is somewhat higher at NOK 61 a kilo.