New chair for Scottish salmon group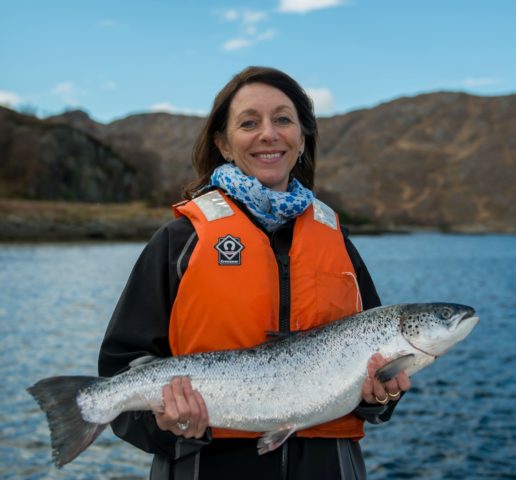 THE Scottish Salmon Producers' Organisation (SSPO) has named Anne MacColl as its new chair, taking over from Professor Phil Thomas, who held the position from 2008 until the end of 2015.
MacColl (pictured), former chief executive of Scottish Development International (SDI), has been working with the University of Stirling as associate director within the research and enterprise team, with a focus on international business development, aquaculture, innovation and entrepreneurship.
She said: 'During my years at SDI I was always aware that salmon and whisky are iconic products which instantly suggest Scotland and its high quality products, whether you are in the Far East, Europe or America.
'My recent work with Stirling University, which includes the Institute of Aquaculture, gave me great insights into the industry and its highly specialised operations.
'When the opportunity arose to become chair of the SSPO, which has helped farmed salmon become Scotland's number one food export, I was delighted to become involved.
'I hope I can bring some of my international trade and investment experience to further the industry's development.'
Scott Landsburgh, chief executive of the SSPO, said: 'I am delighted that Anne is joining us as chair. She has been a champion of Scottish farmed salmon for many years and recognises salmon farming as one of Scotland's strategic industries.
'I'm sure that she will bring much useful experience to the industry as it continues to drive exports, employment and its local and national economic success.'
MacColl has embarked on a tour of the industry and has already met farm workers in Shetland.