New CEO of Scottish Aquaculture Innovation Centre announced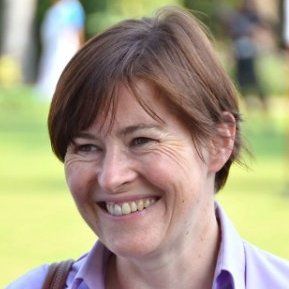 Heather Jones has been appointed as CEO of the Scottish Aquaculture Innovation Centre Board (SAIC).
The SAIC, which was launched in June, brings together industry and research to provide innovative solutions with the aim of growing the already substantial contribution aquaculture makes to the Scottish economy.
Heather, a native of Ayrshire, brings 25 years' experience in national and international policy making as a senior advisor to the UK Government.
Heather Jones said: 'I am delighted to be invited to be the CEO of the new Scottish Aquaculture Innovation Centre.
'I look forward to working with industry large and small, academic institutions and Government. Together we can identify, create and commercialise technological innovations.
'I share the aspiration of the SAIC board that Scotland's academic institutions and industry be world class, by channelling our creativity and innovation to support a growing aquaculture sector and a prosperous Scottish economy.'
Jack Perry, Chair of the Scottish Aquaculture Innovation Centre, said: 'The Board of the SAIC is delighted to welcome Heather as our new CEO.
'She brings extensive national and international knowledge from a wide-ranging career in government, academia and industry.
'She has acquired extensive knowledge of the challenges and opportunities for the Scottish economy offered by the aquaculture industry. She is also well connected within the industry, Scotland's research base and government.
'She will now work with the SAIC consortium to commission research and projects which will add real value to the industry.'
After a Geography degree at Edinburgh University, Jones's career began in 1989 in the Scottish Office, where she worked in a range of posts from setting up Scottish Natural Heritage and dealing with environmental policy, to being Private Secretary to Lord James Douglas-Hamilton, MP Scottish Office Minister for Education, Housing and the Highlands and Islands.
She then worked as Principal Team Leader in marine fisheries in Cabinet Secretariat in the first Labour-Liberal Coalition Government in Scotland.
Jones has experience working outside government: in the late 1990s, following her MBA, she led Locate in Scotland's operations in Houston, Texas, where she secured £45m of foreign direct investment to the benefit of Scotland's economy.
On promotion to the Senior Civil Service in 2001, Jones worked with Scotland's further and higher education sectors, and supported skills and lifelong learning.
In her role as Deputy Director in Marine Scotland in 2009, she oversaw the production of the Strategic Framework for Scottish Aquaculture, set up a new industry-led body, Scotland Food and Drink, and negotiated in international fora in Norway and Canada on behalf of Scotland's aquaculture industry.