New boss appointed at Coppens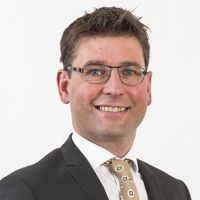 AQUA feed company Coppens International has appointed Ronald Faber as managing director, replacing Anno Galema, who has decided to step down.
Galema worked closely with the company after Coppens was integrated into Alltech in June last year.
He said: 'By joining Alltech, Coppens International received the opportunity to grow, invest and bring the best aqua nutrition solutions to producers around the world.
'I am very proud of my journey with Coppens International and truly excited for its future at the forefront of aqua health and nutrition.
'The company's future with Alltech is strong, and I congratulate my colleague Ronald and wish him every success in his new role.'
Faber (pictured) previously held the role of marketing and sales manager at Coppens International and has been with the company since 1998.
The news follows the official opening of the Alltech Coppens Aqua Centre last week. The centre received extensive refurbishment to support the development of the company's aqua research programmes, as well as advance a wide range of aqua innovations.