New board members for Norcod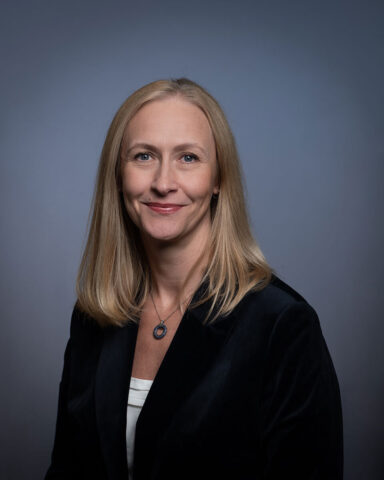 Two heavy hitters from the seafood sector have been appointed to the board of Norwegian cod farmer Norcod, as the company prepares to move on to the main list of the Oslo Stock Exchange.
Former Norwegian Seafood Council CEO Renate Larsen and Trine Danielsen, Chief Commercial Officer of aquaculture industry organisation Blueplanet Academy AS joined the Norcod board at the company's ordinary general meeting this week.
Current board chairman Marit Solberg, together with board members Boe Spurre and Tore Tønseth, did not stand for re-election.
"It has been fantastic to participate in the rebuilding of the farmed cod industry and be witness to the success Norcod has achieved so far. The company is in an excellent position and I am happy to pass on responsibility to the new board. I am confident that Trine and Renate can contribute greatly to Norcod's further development," said Solberg.
Stepping up as new chairman is Jan Severin Sølbek, who is majority owner of Norcod and has been involved in the company as an investor since 2019.
Trine Danielsen has vast experience of fish farming around the world and related policymaking. She earlier served as state secretary in Norway's Ministry of Trade, Industry and Fisheries, and from 2011 to 2015 was mayor of Hjelmeland Municipality, one of the largest aquaculture communities in Rogaland County.
She said: "Aquaculture is the only sustainable means of increasing seafood supply to meet the food needs of the world's growing population. Responsible cod farming will be a big part of that story and I am very proud to be joining the board of a company committed to the highest sustainability standards. I look forward to working alongside the tremendous team they have built up, both in leadership and skilled technicians on the ground."
Renate Larsen has been CEO of the Norwegian Seafood Council for the past six years and was previously CFO, and subsequently Managing Director, of salmon producer Lerøy Aurora AS. She has extensive board experience at both state and private companies.
Larsen said: "I am thrilled to be joining the Norcod board and will do all I can to support the company during the next stages of its development. They have come a long way already and the future looks very bright, in terms of premium biomass, value-chain partnerships and strong demand for a first-class product."
Norcod CEO Christian Riber commented: "We are extremely pleased that Renate and Trine accepted the invitation to join our board. Their outstanding experience and insight from fish farming and the Norwegian seafood industry will be invaluable for our further growth. It's a real feather in our cap to have them on board."
Norcod has finalised its first full production cycle and is set to begin harvesting its second cycle in the third quarter of this year. It will also be putting its third cycle of cod into the sea phase this summer.
updated 1330, 24 May 2022