Nesvik demands action as salmon escapes double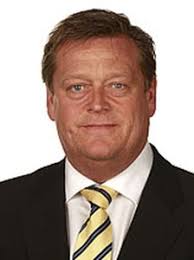 NORWAY'S seafood minister Harald T. Nesvik has called the fish farming industry to an urgent meeting after it was disclosed that more than 284,000 salmon have escaped from Norwegian fish farms so far this year, close to double the figure for 2018.
The revelation, by the national broadcaster NRK, has sparked a major debate in Norway, with fishermen and environmentalists calling for action.
The country's Directorate of Fisheries has admitted that the number of escapes has been rising year on year.
Last year, the figure was around 160,000, while in 2017 only 17,000 salmon escaped. Nesvik has expressed his concern at the rising numbers, but wants to hear from the industry what action it plans to take.
The communications manager of industry body Seafood Norway, Øyvind Andre Haram, agreed that the sector should have to pay when fish escape.
But he has also challenged some of the figures and said that stricter regulations now mean that fewer fish are actually escaping into rivers, which has been the main environmental fear in the past.
There was further concern a few days ago when 10,000 salmon escaped from a privately owned processing facility at Sogn, just north of Bergen.
Norway's Directorate of Fisheries has put emergency measures in place and ordered the company to step up its recapture procedures.
The Norwegian Institute of Marine Research is also thought to be keeping a close watch on the situation.