MSPs rebel but bid to shelve HPMAs fails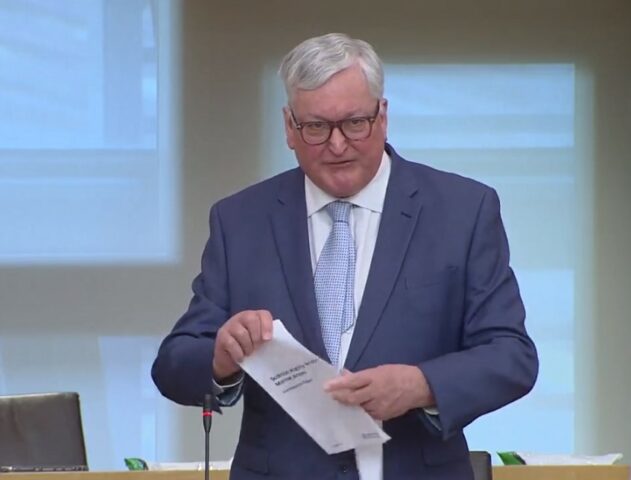 Three members of the governing SNP party rebelled in a debate yesterday over the Scottish Government's controversial proposals for highly protected marine areas (HPMAs) which would ban fishing and aquaculture in 10% of the country's coastal waters.
The commitment to introducing HPMAs, in which virtually all commercial activity would be barred, was part of the SNP's Bute House agreement with the Scottish Greens, which formed the basis for the SNP-Green coalition. The proposals have been met with alarm and hostility by many, however, in coastal communities, the fishing industry and aquaculture.
Debates on Tuesday and yesterday saw former Rural Affairs Secretary and SNP MSP Fergus Ewing dramatically rip up a copy of the HPMA proposals. Ultimately the government defeated a motion, brought by Conservative MSP Rachael Hamilton (Ettrick, Roxburgh and Berwickshire) calling for a complete rethink on the proposals.
A government amendment neutralising the motion was passed by 61 votes to 55, but three SNP members representing coastal communities – Fergus Ewing, Kate Forbes and Alasdair Allan – voted against the government, and three more – Ash Regan, Christine Grahame and Annabelle Ewing – abstained.
Bringing the motion, Rachael Hamilton said: "The fishermen in those vulnerable, fragile rural coastal communities need to be heard… we can stand behind these communities, go back to the drawing board and work with them, rather than against them, to protect our seas; or we can press ahead with these unevidenced, unwanted and hugely damaging plans."
Defending the HPMA policy, Mairi McAllan, Cabinet Secretary for Net Zero and Just Transition argued: "If we do not protect our seas, they will not be able to protect us for much longer."
She pledged that the Scottish Government was in the midst of a consultation process that asks about the principles of HPMA  and stressed:  that it was necessary to deal with the climate emergency "…in  a way that is fair, just and leaves no one and no community behind."
Mairi Gougeon, Cabinet Secretary for Rural Affairs, Islands and Land Reform said that a full economic impact assessment for islands and coastal communities could only be made once HPMA sites had been identified, but said: "HPMAs will have a role in helping preserve to preserve our natural capital, on which our marine industries depend, and in safeguarding our marine environment for future generations to enjoy."
Yesterday Tavish Scott, chief executive of industry body Salmon Scotland, said: "Following this week's parliamentary debates, the government can be in no doubt about the strength of feeling about proposed HPMAs which have simply not been thought through.
"Rarely has one policy united so many different sectors and communities across the Highlands and islands in opposition.
"Ministers must do two things: keep the promise not to impose HPMAs on any community opposed to them; and bring forward revised proposals based on scientific evidence.
"Scottish salmon is a global success story – that is why the sector spent last week at the world's largest seafood show in Barcelona as part of a Team Scotland approach that sells to many overseas markets.
"Exporting salmon is at the heart of the government's sustainable blue economy vision, and this cannot be jeopardised by missing the opportunity of aquaculture investment here in Scotland."