Mowi's new lumpfish site delivers to Faroes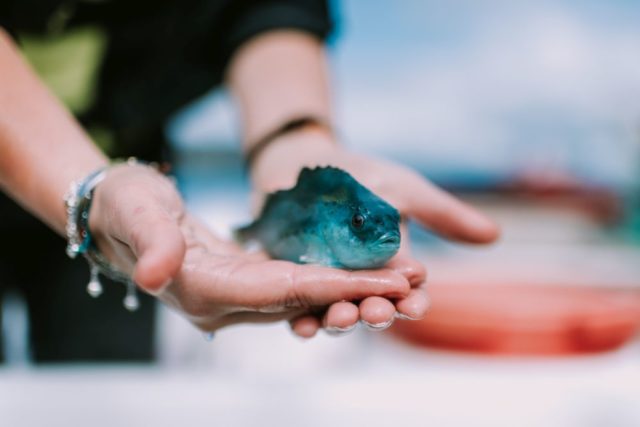 MOWI Scotland has delivered lumpfish to its sister company in the Faroe Islands for the first, after buying the cleaner fish company Ocean Matters earlier this year.
The fish made their five-day journey to the Oyndarfjordur site, it was reported in The Scoop, Mowi's monthly newsletter, published today.
'This was the first 'proof of concept' delivery so it's great to know that we can successfully deliver these fish from our Anglesey hatchery in Wales,' said Dan Phillips, cleaner fish production manager.
Gudny Vang, quality manager of Mowi Faroes, said: 'It is not currently permitted to import fish directly to the Faroes using well boats so the only other option was to use the ferry links and the standard transport lorries, which supply the Mowi Scotland sites.
'We were obviously concerned about the water quality and fish welfare on such a long journey, but our local vets checked the fish on arrival and were very happy with the health condition and quality of the lumpfish.'
Plans for future deliveries are already underway, including investigation of faster and more efficient delivery options.
'Supplying to the Faroe Islands during the summer months is a logical part of our strategy,' added Dougie Hunter, head of cleaner fish and technical at Mowi Scotland.
'This is typically when we see fewer deployments in Scotland and Ireland due to higher water temperature at the sea sites, whereas in the Faroes, this is not such an issue for our farms there.
'Having year-round deliveries will make our lumpfish production much more efficient and make more fish available to our internal and external customers.
'It's still early days but there are obvious opportunities to supply other salmon farmers in the Faroe Islands as well.'