Mowi strikes forest free feed deal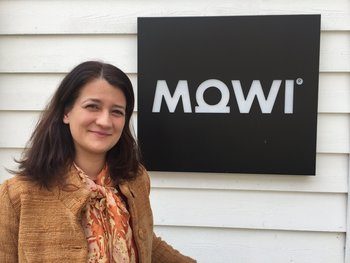 SALMON farming giant Mowi has struck a deal with its suppliers to ensure that all of its feed production will in future be 100 per cent deforestation free. The company, which has extensive operations in Scotland, says it is delighted with the move which will come into force next year.
It also makes Mowi the first company world-wide that will use only clean, deforestation-free suppliers of Brazilian soy. Catarina Martins, Chief Sustainability Officer at Mowi, said:
'This is a game-changer for the soy and feed industry supplying aquaculture. For many years now, Mowi has only sourced soy from non-deforested areas certified under ProTerra, the Roundtable for Responsible Soy or equivalent. Now, after working closely with our suppliers, they have all committed to only obtain deforestation-free soy from 2021. This commitment entails that Mowi's suppliers will not trade soy that is grown on land deforested from Q3 2021, including soy grown on legally deforested land.
'With the current situation in Brazil, where the protection of the Amazon and the Cerrado is being deliberately dismantled, we must make sure that we do not trade with soy suppliers that contribute to this unacceptable development. With this announcement, we ensure that our suppliers as well as our supply chains are clean.
'As the only fully integrated seafood company in the world, we recognise the importance of controlling the value chain. It is therefore extremely important to us that our suppliers have a clean value chain and do not source any crops from deforested areas, even for products that are supplied to other companies'.
The new commitment will reduce pressure on the forests of Brazil and secure a more sustainable production of important feed ingredients. By promoting deforestation-free suppliers, Mowi also pioneers a shift away from companies that still trade with products grown on recently deforested lands. Mowi's three main suppliers of non-GM ProTerra certified soy protein concentrate are Caramuru, Imcopa and CJ Selecta.
Meanwhile, two more Mowi fish farms in British Columbia have now been ASC certified, meaning all of its salmon farms in the province now have the certification.
The certification means the salmon farms meet a range of standards related to things like fish health, and environmental and social impacts. The ASC guidelines were developed in line with the United Nations Food and Agriculture Organization.