Mowi sells Egg development licences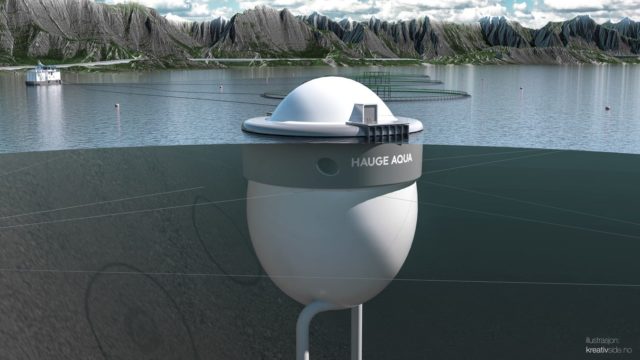 Investor Akvaculturpartner AS has entered into a new partnership arrangement with Hauge Aqua and strengthened its involvement in the "Egg" closed fish farm project by buying six development permits from Mowi.
Akvakulturpartner has been a sizeable shareholder in Hauge Aqua for some time and has shown strong interest in the Egg project (also known as Eggett) which is shaped like an egg and is designed to solve some of the problems associated with salmon farming such as lice, escapes and pollution. 
Mowi formally confirmed the sale in a press announcement.
The first Egg farm is currently under construction and reported to be on budget and on time. It should be ready for delivery soon, with the aim of operating a farm in Romsdalsfjorden next year.
One of Akvakulturpartners' principal shareholders is the former Manchester United manager Ole Gunnar Solskjær, who strengthened his investment in the business last year.
Akvakulturpartner will become an industrial development partner for Egg and take over all rights and obligations related to the commitment from the Directorate of Fisheries. 
Its founder Bjørn-Vegard Løvik said: "For the players in Akvakulturpartner, this investment fits in perfectly with our goal of building business activities in aquaculture both regionally and globally. 
"We 'wear long protein glasses' and it is sustainable to invest in new technology that can take this fantastic industry forward. We want to be a part of the development of closed fish farming at sea and land-based farming as part of future growth in aquaculture, and we are therefore grateful that we got this agreement."
Cato Lyngøy, general manager of Hauge Aqua described the move as "a very good solution" for the business.
He added: "We are pleased that the development permits now benefit the project. We look forward to realizing the project together with Akvakulturpartner."