Mowi Scotland's Royal Warrant extended for another five years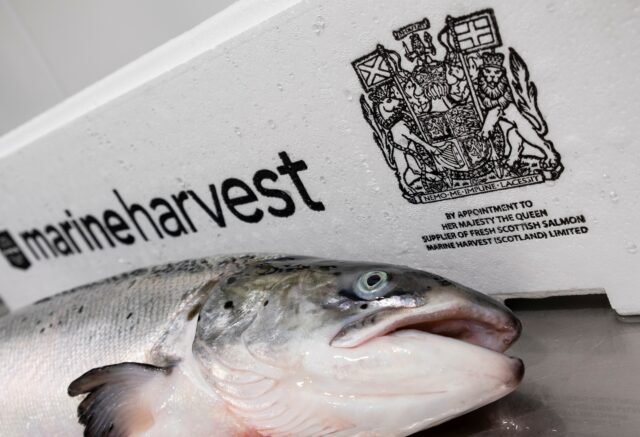 The Royal Warrant of Appointment for Mowi's Scottish salmon has been extended for a further five years until 2027.
The Royal Warrant means that approved merchants who have supplied specific goods and services to the Royal Household for at least five years have the right to use the Royal Arms in connection with their business. Holders of the Royal Warrant are also allowed to use the Royal Arms on their product and packaging and to display the designated crest on their premises and to state that their product or service is "By appointment to…" the Royal Household.
The system was established in the 15th century by the Lord Chamberlain. Currently, only HM The Queen and HRH The Prince of Wales are able to grant warrants.
Commenting on the extension, Georgina Wright, Head of Sales, said: "It is an honour that Mowi Scotland is the only supplier of fresh salmon to Her Majesty. The Royal Warrant, clear from the Royal Crest on our boxes of salmon that are sold all over the world, is recognised and held in high regard globally and lends even greater provenance to the Mowi story."
Mowi Scotland has held the Royal Warrant since 1990.