Mowi Scotland sends RIB to get headliner to the main stage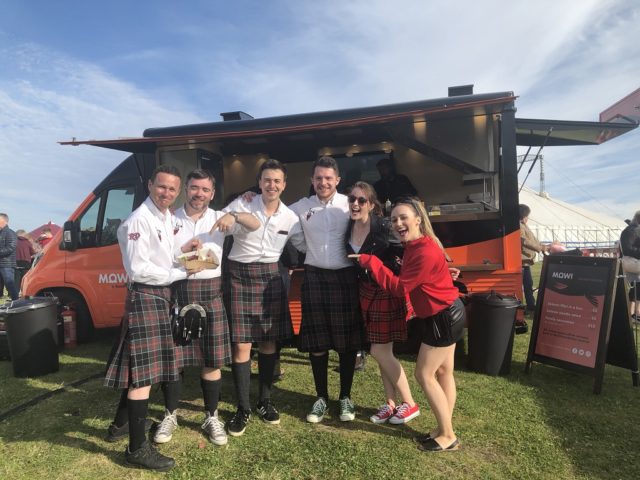 Last weekend the Eilean Dorcha Festival on Benbecula certainly lived up to its claim to be the 'friendly festival' when sponsor Mowi Scotland stepped in to get headline act Rollin Drones to the main stage.
The band had experienced two failed attempts to get the ferry from Mallaig to the island. When it got to Friday morning, the festival organisers were starting to panic and think of an alternative line-up until Mowi Scotland offered to help.
The team from Mowi quickly organised for one of its RIBs to take the band the 47 miles over the notoriously choppy water of The Minch. Arriving at Lochboisdale at 2pm, the band were on stage and rocking the crowds by 4pm.
Kris Laird, seawater area manager for Uist and Barra at Mowi Scotland, said: "The show must go on – that's what they say in showbiz right? We might not know much about putting on gigs, but we are used to working in extreme conditions in some of the most far flung places of Scotland.
"We also have plenty of kit so getting a RIB for the band was easy! I also had a vested interest as I was attending the festival myself and had heard great things about the Rollin Drones so I didn't want to miss out either."
Festival organiser, Roddy MacKay, said: "Going the extra mile and taking the Rollin Drones across the Minch on the RIB is something that will live in the memory for a long time! I don't think they will ever have such an experience again in their lifetime! Thank you to everyone at Mowi."
The band was delighted and posted a thank you message on Facebook in front of Mowi's Salmon Wagon which also praised the salmon being served, describing it as "most delicious salmon we've ever had in our puff!"