Mowi Scotland Q2 harvest up 38% on last year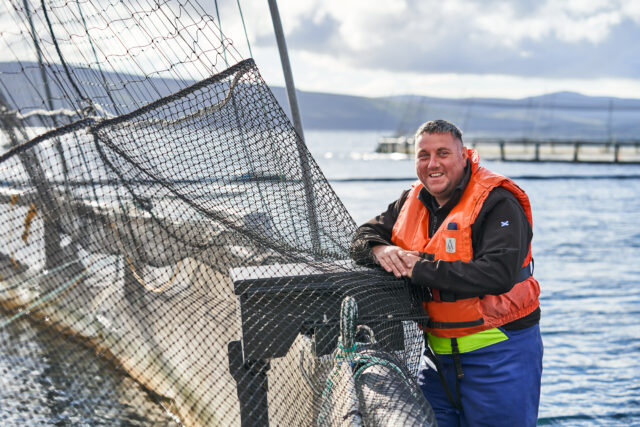 Mowi has announced a 2023 second quarter EBIT or operating profit of €300m (£256m), with its Scotland division showing a much improved harvest and financial performance.
The operating profit was €20m (around £17m) lower than last year, but this is in line with industry expectations.
The world's largest producer of Atlantic salmon harvested 107,500 tonnes during the April to June period against 103,000 tonnes in the same quarter last year.
The harvest volumes were made up as follows (Q2 2022 figures in brackets):
Farming Norway 61,500 tonnes (60,000 tonnes);
Farming Scotland 18,000 tonnes (13,000 tonnes);
Farming Chile 14,000 tonnes (14,500 tonnes);
Farming Canada 9,500 tonnes (10,500 tonnes);
Farming Ireland 1,500 tonnes (3,500 tonnes);
Farming Faroes 3,000 tonnes (1,500 tonnes);
Farming Iceland (Arctic Fish) 100 tonnes (2022 comparison figure not applicable as group was not part of Mowi at the time).
All harvest volumes are provided in gutted weight equivalents (GWE).
The total operational EBIT per kg through the value chain was broadly as follows (Q2 2022 figures in brackets) :
Norway €3.35 (€3.95);
Scotland €2.30 (€1.60)
Chile €1.80 (€1.05);
Canada €1.30 (€3 );
Ireland €1.40(€2.80);
Faroes €4.60 (€5.80).
The operational EBIT in consumer products was more than double on last year at €37m (£31.6m). The operational EBITDA for feed was €10m (£8.5m), €4m (£3.4m) up on last year.
Mow said the reported financial net interest-bearing debt (NIBD) for the group was approximately €1,665m (£1,423m) at the end of the quarter (excluding IFRS 16 effects), of which €90m (£77m) involved in Arctic Fish, acquired at the end of last year.
The complete Q2 2023 report will be released on 23 August.