Mowi Scotland marine sites achieve ASC status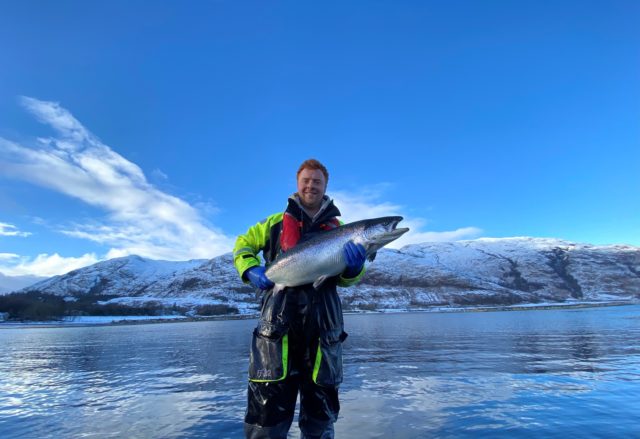 Mowi Scotland has achieved certification from the Aquaculture Stewardship Council (ASC) for four seawater salmon farms this month, bringing its total of ASC certified farms to eight.
Mowi's seawater farms at Loch Linnhe, Gorsten, Marulaig Bay and Stulaigh join Loch Leven in achieving ASC certification.
The news follows the certification, last year, of the company's freshwater rearing sites.
The ASC standards are a result of the Aquaculture Dialogues, initiated by WWF USA, and founded the development of verifiable environmental and social performance levels that measurably reduce or eliminate the key impacts of salmon farming. The ASC organisation works with scientists, conservation groups, NGOs, aquaculture producers, seafood processors, retail and foodservice companies and consumers to recognise and reward responsible aquaculture.
All audits were conducted remotely because of the Covid-19 pandemic. The on-site inspections had to be done via video link, supported with documentation supplied by Mowi.
Sam Clegg, Certification Manager at Mowi Scotland, said: "I'm incredibly pleased that our hard work throughout 2020 is paying off and we are now able to see the first wave of freshly certified ASC sites in Mowi Scotland. The ASC Salmon and Freshwater Trout standards are widely recognised as the most robust and far-reaching environmental and social standards for global aquaculture."
Mowi has said it aims to achieve 100% ASC certification for all its sites around the world. More than 10% of Mowi Scotland's total production is now from ASC accredited sites and the company hopes that this will increase to 30% over the next 12 to 18 months.
Mowi Scotland is the first aquaculture company in the UK to achieve this certification.