Mowi says government policy switch means three million fish must be culled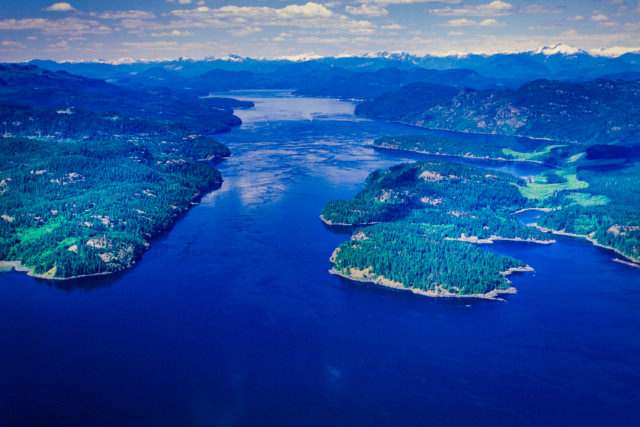 Mowi's Canadian arm says it will be forced to cull an estimated three million salmon on the Canadian Pacific coats, thanks to a decision by Fisheries and Oceans Canada (DFO) to double the time taken to grant a transfer permit.
Approximately 600,000 juvenile salmon were due to be moved by Mowi Canada West (MCW) from its Port Elizabeth farm in the Broughton Archipelago in British Columbia, under the terms of an agreement with the Kwiakah First Nation. Their destination was the company's Phillips Arm farm in the Discovery Islands. This itself is due to be shut down in 2022, under an order by Fisheries Minister Bernadette Jordan.
An associated ban on transferring fish to any of the Discovery Islands sites, which was in effect from December last year, was lifted when Mowi's injunction, brought in the Federal Court of Canada, was upheld on 16 April. However, on 27 April, DFO notified MCW that it was doubling the time to approve a transfer permit from 20 to 40 days.
MCW responded: "Mowi requires a decision on this application by May 4, 2021 in order to meet our operational requirements…Mowi requires sufficient notice to safely mobilize employees, contractors and equipment to site. In the normal course, it takes 90 days to rig (i.e. prepare) a site to receive fish and the cost of both rigging and derigging are significant ($600,000-$680,000 per site per process)".
The company stated at the end of last week: "While the Minister has stated that her policy only impacts the Discovery Islands, doubling the approval time places MCW at risk of violating our agreement with First Nations in the Broughton Archipelago to have fish removed from our Port Elizabeth farm by the end of June 2021.  To date, we have received no response from the Minister."
The company says that with the agreement of the First nations, it will be moving around 600,000 fish from Port Elizabeth to another Broughton site. It adds, however, that it will still need to cull an estimated three million fish in hatcheries.
Dean Dobrinsky, spokesperson for MCW said: "It is shocking that a Federal Minister can so cavalierly disregard not only the people who rely on this sector but also the Federal Court of Canada and the administration of regulatory fairness that governs all resource sectors across Canada."
The shutdown decision is being challenged by Mowi and other producers, who are bringing a case to the Canadian courts for a judicial review of the decision.