Mowi, Sainsbury are winners in the UK ASC awards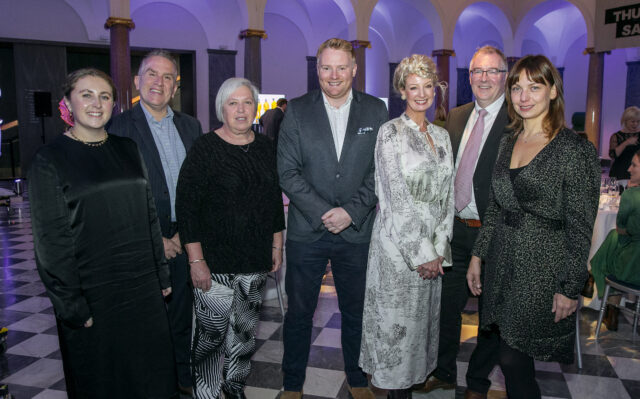 Salmon producer Mowi's Consumer Products arm has been named UK Retail Supplier of the Year in the Aquaculture Stewardship UK awards. Supermarket chain Sainsbury's won the title of UK Retailer of the Year.
This was the first time the retail supplier category has been included in the ASC UK awards. The award recognises the work which is involved from the supply base to drive sustainability within the supply chain.
Dougie Hunter, Technical & Operations Director for Mowi, said: "Mowi is committed to providing its customers with a leading third-party certification that recognises companies that go above and beyond regarding social and environmental criteria. The ASC standard helps Mowi build trust with leading retailers like Sainsbury's who rightfully expect top quality and responsibly raised seafood. It's great to be recognised for the exceptional work Mowi does to bring Sainsbury's salmon to the table."
Dave Parker, Sainsbury's Aquaculture and Fisheries Manager, said: "We are delighted to have won ASC UK Retailer of the Year. We know how important it is for our customers and colleagues that products are responsibly sourced, and it is testament to the efforts and progress our teams have made. This year we were the first supermarket to have 100% ASC certified fresh Scottish salmon which we hope gives our customers confidence that our fresh seafood is high quality and responsibly sourced. We'll continue to work closely with our suppliers and the ASC to ensure food is sourced responsibly from all perspectives."
This year the awards event was held in Aberdeen, at the Maritime Museum. George Clark, MSC Programme Director, UK & Ireland, said: "We are very pleased to welcome back our friends at the ASC to join us for our annual Awards. Holding our ceremony in Scotland this year provided a great opportunity to recognise the region's importance as a source of certified wild caught and farmed seafood. It's been fantastic to see more ASC labelled products become available to shoppers in the UK over the past year thanks to the hard work of Sainsbury's and Mowi."
The ASC estimates that demand for ASC-certified, labelled products in the UK is growing at more than 51% annually.
ASC CEO Chris Ninnes said: "These awards recognise, not only the significant commitment that it takes for a retailer to covert its entire farmed seafood category to responsibly produced aquaculture, but also the dedication of one of its major suppliers to meet these commitments. This takes collective hard work throughout the supply chain to deliver certified seafood on a daily basis."