Mowi rolls out 'approachable' salmon in US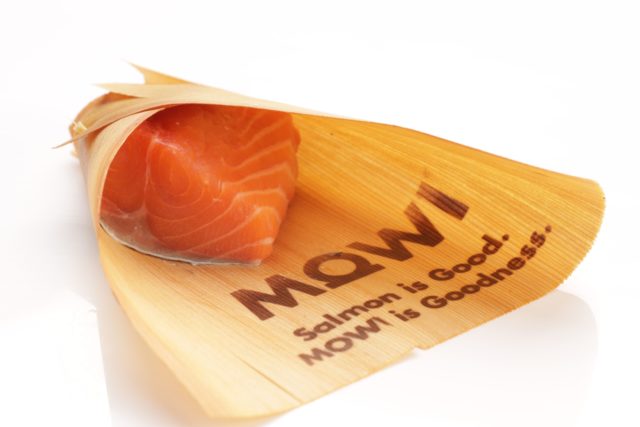 Mowi's premium brand, MOWI Pure, launched in Brussels last year and sold initially in Poland, will be rolled out to US consumers via Amazon Fresh from Sunday.
Due to be launched to coincide with the start of the now postponed Boston seafood show on March 15, the fresh salmon will still go on sale on the grocery site from that date, said Mowi.
The products will be in stores nationwide later in 2020, and a smoked product line is also scheduled for release later this year, the company added.
'MOWI Pure products are made from a unique breed of sustainably farmed Norwegian Atlantic salmon that can be traced back generations to the wildest rivers in Norway,' said Mowi in a press release.
The fish are fed a special diet richer in marine ingredients than other feeds in the industry, and formulated in Mowi's own feed plants (although the company did not specify whether this was in its Norwegian or Scottish mill).
As a result, the salmon are larger and have higher levels of omega-3 fatty acids, which are known to reduce heart disease, improve brain health and reduce inflammation, said Mowi.
The Norwegian reared salmon will be processed in Mowi's Miami, Florida, and Arlington, Texas, facilities, although it is not known how supplies will be affected by President Trump's ban on European travellers in the wake of the coronavirus.
The new brand will be aimed at the online shopper 'looking for quality and healthy products for themselves or their families', said a Mowi spokesman.
And it will be priced competitively 'for a Norwegian origin with superior quality and taste…the product is unique, yet affordable, for US consumers'.
Andreas Johler, managing director of Brands at Mowi, said: 'With MOWI Pure, we're challenging the seafood status quo by making chef quality salmon in unique, precision Japanese cuts available to everyone.'
'Japanese cuts' are inspired by Japanese cuisine, said Mowi. Saku (or 'block') portions are taken from the premium part of the salmon loin and cut squarely to give a thick marbled cube of salmon or block.
Escalopino (or 'minute steak') cuts, meanwhile, are very delicate and 'are reminiscent of thick sashimi slices. Each slice is uniform in size and shape and can be pan seared very simply for a minute or two on each side'.
The brand will be traceable, as it is in the European market, with consumers able to scan its QR code and learn about the product and its origin.
The MOWI Pure marketing campaign will focus on a digital programme, with collaborations with 'influencers' and YouTube videos, complete with easy-to-follow cooking ideas that maximise use of the brand's unique cuts.
Diana Dumet, director of marketing for Consumer Products at Mowi, said: 'We've found that many US consumers are far more worried about cooking fish properly than they are when preparing other proteins.
'With our long history in the industry, we believe we're in a position to do more than just bring the best salmon in the world to the supermarket. We can bring it into their kitchens and on to their tables.
'Using the power of marketing, we want to educate consumers, teaching them how to cook and enjoy salmon so it's ultimately more approachable.'