Mowi reports higher harvest volumes in Scotland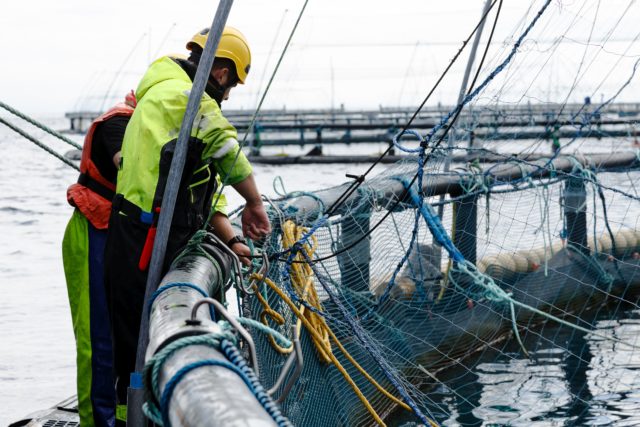 Mowi Scotland has delivered a higher harvest and operating profit during the April-June second quarter period this year, the group's trading update shows. The group also saw increased volumes in Canada and Chile, but a slight fall in Norway.
The Scottish harvest figure for Q2 is 19,000 tonnes, up 31% from 14,500 tonnes in Q2 last year. The operating EBIT or profit through the value chain was approximately €1.55 per kilo, up from €1.00 in Q2 2020. However, analysts in Norway are suggesting that this figure is lower than what had been anticipated.
Globally, the group says it expects an operating profit of €137m, which some industry observers say is around €15m down on earlier predictions. The total harvest was 108,000 tonnes, slightly down on 12 months ago.
Mowi said: "Farming Canada East recognised a loss in the second quarter of EUR €15m equivalent to €0.14/kg for the Group mainly related to harvesting out ISA [infectious salmon anaemia] fish in Newfoundland."
The operational EBIT in consumer products was €16m (€23m Q2 2020) and feed €3m in Q2 2021 (€6m in Q2 2020).
Farming Norway produced a harvest of 56,000 tonnes (56,500 tonnes in Q2 2019) and an operational EBIT of €1.65 per kilo (€1.05). Farming Canada produced 13,500 tonnes (11,500 tonnes) and an operational loss or EBIT of €0.5 a kilo (2020 loss of €0.65). Farming Chile produced 15,000 tonnes (14,000 tonnes) and an operating EBIT of €1 per kilo (€0.80). Farming Ireland produced a harvest of 2,000 tonnes (4,000 tonnes) and an EBIT of €1.85 per kilo (€3.85). Farming Faroe Islands produced a harvest of 2,500 tonnes and an EBIT of €1.90, the same as Q2 2020.
The full Q2 2021 report will be released on 25 August.