Mowi receives clearance to farm on World Heritage site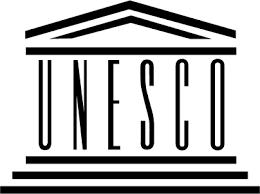 MOWI has finally been given official clearance to carry out salmon and trout farming on a UNESCO World Heritage site in a remote region of northern Norway known as Rødskjæran on the Vega Islands.
The decision should finally end a long running dispute between the salmon farming giant (which began in 2016 when it was known as Marine Harvest), and a number of powerful environmental groups.
Permission was originally granted by Nordland's county governor, but a year ago the Norwegian Environment Directorate withdrew the permit on the grounds that the site had World Heritage status which had not been taken into account by the governor. Mowi was forced to put development work on hold.
The Vega region is a cluster of dozens of small islands just south of the Arctic Circle, covering a land and water area of more than 100,000 hectares (250,000 acres) and is home to 230 species of birds. The islands also bear testimony to a simple way of life, dating back 1,500 years, based on small scale fishing and, in particular, the breeding and harvesting of eider ducks which are renowned for their feathers.
While the project had the backing of local politicians, various Norwegian and international environmental groups including UNESCO, the influential United Nations heritage organisation, claimed the development could harm the duck population – a claim rejected by Mowi which subsequently launched a series of appeals.
But the state broadcaster NRK reports that the Ministry of Climate and Environment has now overturned the Environment Directorate's veto. The decision will come as something of a relief to Mowi, which recently had to cull 450,000 salmon in Newfoundland due to an outbreak of Infectious Salmon Anaemia (ISA).
The company's communications manager Eivind Nævdal-Bolstad said it had been a frustrating issue and told NRK:
'This is a good day for Mowi and the municipality of Vega.'
Work on the project is expected to re-start shortly creating year-round jobs and investment in an area which has seen better days economically.