Mowi opens feed mill to public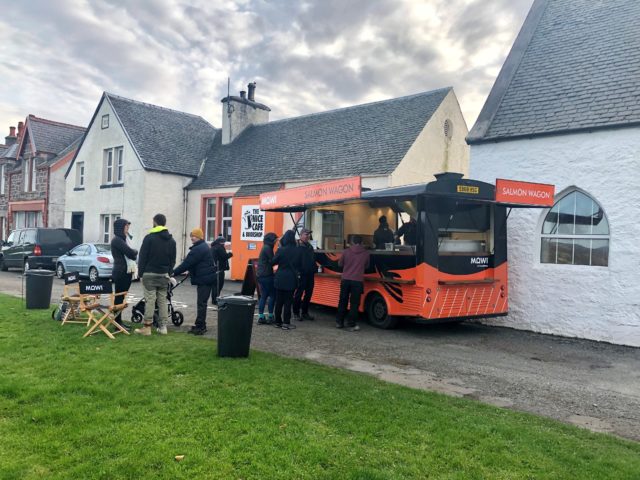 Mowi Scotland invited local people to visit its feed plant at Kyleakin on Skye over the weekend to provide an insight into how the mill operates.
About 50 visitors attended the open day on Saturday, held at the Kyleakin Connections centre near the Mowi facility, with a minibus running tours to the factory.
Claes Jonermark, operations director of Mowi Feed, said: 'We were delighted to meet so many people on Saturday.
'We have worked hard to implement measures to address concerns that people have experienced since we started production.
'It was a good opportunity for us to explain exactly what we have done and for us to find out if these measures have made a positive difference.
'There was good discussion and lots of questions were asked about everything from employment opportunities, exactly what we make at Kyleakin and the raw ingredients themselves, to broader questions about aquaculture.
'We will continue to inform the community about activity at the feed mill and we're happy to answer any questions or concerns people have.'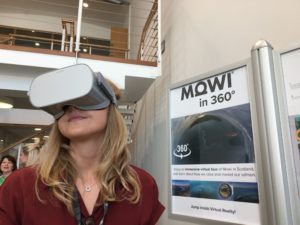 Visitors were also able to experience salmon farming in virtual reality, with VR goggles that transported them to a hatchery, a salmon site and Mowi's consumer products division at Rosyth.
At each destination, the user is hosted by a Mowi member of staff who works at that site, providing commentary on what they are seeing – above and below the water's surface.
The virtual reality technology, launched by Mowi in the summer at Rosyth, has now been rolled out to sites across Scotland, with headsets at the Farms Office (Fort William), Inchmore hatchery (Glenmoriston), Lochailort hatchery (Lochailort), and Blar Mhor primary processing plant (Fort William).