Mowi may halt Irish investment over licence 'hassle'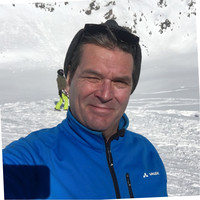 Mowi has warned it may move €22 million investment planned for Ireland to other countries because of delays in the Irish licensing system.
Mowi Ireland boss Jan Feenstra has called on the Irish government to speed up reforms to the 'outdated' licensing regime, according to a report in Ireland's Sunday Independent newspaper.
The world's largest salmon farmer, which had a global turnover of almost €3.8 billion and employed 14,500 people in 2018, has 13 operations across five counties in Ireland. It employs nearly 300 people in the country, recording annual sales of €66.1 million.
Feenstra, who met Ireland's agriculture minister Michael Creed recently, said the department had published an independent review of the licensing regime in 2017 but had failed to implement the proposed changes to the system included within it, resulting in harm to the sector.
It can take up to eight years to get a new licence in Ireland, which produces only organic salmon, and no new permits have been issued for 11 years.
'There is no certainty; there is no way of planning your business because you don't know how long it is going to take or whether you'll get another licence,' said Feenstra.
'We are looking for a level playing field with the other salmon producing nations of the world.
'In Scotland, we just built a €120 million feed plant. There was a feed plant in Westport, but that closed down because the industry isn't going anywhere.
'If this doesn't improve in a few years' time, I don't think the industry will survive here.
'Some 10,000 tonnes will probably be produced in Ireland this year; our largest site in Norway is 15,000 tonnes.
'Why is there so much hassle over so little fish? The view abroad is, why is it so complicated in Ireland?'
According to the newspaper report, Bergen based Mowi's former CEO, Alf-Helge Aarskog, invited Creed to visit Norway to observe 'a modern licensing regime'.