Moving towards more sustainable fish feed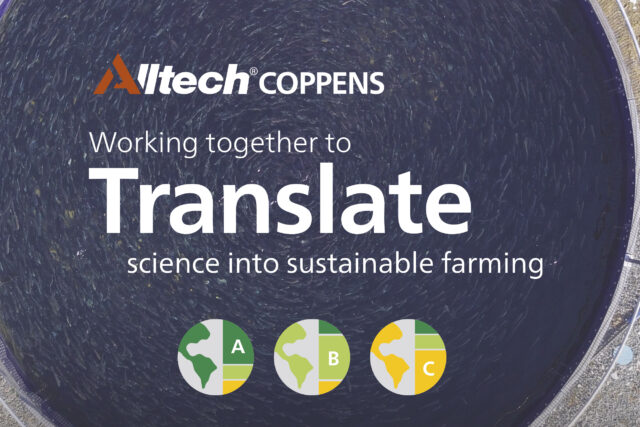 Sustainable aquaculture has a crucial role to play in meeting a demand on the global food supply that has never been greater. The growing world population requires not only a more abundant source of food but also one that can provide for them long into the future. The world is now looking more than ever to the aquaculture industry to help meet these needs.
In light of this, the industry must evaluate how it operates and the resources it uses, right down to its commonly used raw materials. So, how do we bring aquafeed to the next level and incorporate sustainable protein sources that will benefit not only the fish but also the planet?
Alltech Coppens has instituted a project to develop a sustainability scoring system for our feeds. Using these methods, we are not just able to rank one type of ingredient but all forms of raw materials.
The scoring system is based on a life cycle assessment (LCA) that examines overall impact and sustainability factors. Our LCA references several databases, such as the Global Feed LCA Institute (GFLI) and other information sources. The final result categorises the feed with a score ranking of A, B or C.
Taking this ranking into consideration enables us to pursue data-driven nutritional, sustainable decision-making when it comes to developing fish feed. It is a resource that can help our industry evolve and accelerates the transition to sustainable aquaculture.
By building upon the scoring system and innovating to balance the raw materials that turn into profitable farming, we can both feed the planet and generate profits for our farmers.
To learn more about the Alltech Coppens sustainability scoring system and see how it is improving our feeds and industry, check out their website: www.alltechcoppens.com