'Move forward' on licences, Cooke urges Nova Scotia government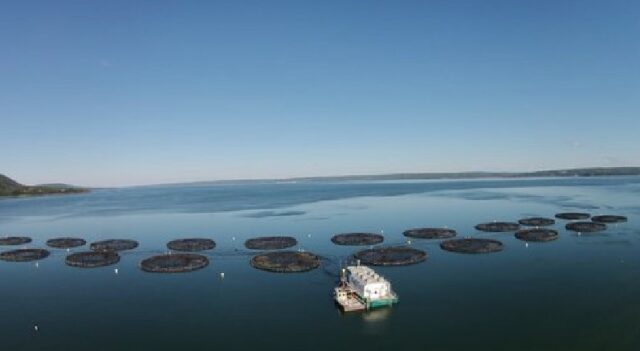 Cooke Seafood has urged the Nova Scotia provincial legislature to move forward with its plans for aquaculture development.
During the 2021 election campaign, the Progressive Conservatives said they wanted to introduce "coastal mapping" for finfish aquaculture, effectively introducing a Norwegian-style "traffic light" system which would rate sites as green, yellow or red depending on their suitability for fish farming. The party won the election.
Last month, the provincial government imposed what many effectively see as a moratorium on further fish farm development (with the exception of shellfish and seaweed) until carries out the process of classifying coastal areas.
But that could take three years or more, however, and many in the industry believe that is too long.
Cooke, says it has been responsibly operating Atlantic salmon farm sites for 25 years along Nova Scotia's Southern and Western shores, adding that finfish aquaculture and the lobster fishery have co-existed in the province for decades under existing environmental compliance criteria.
The company adds: "There has been very modest aquaculture growth in Nova Scotia for several years, yet the demand from families for fresh, nutritious, affordable food has risen dramatically.
"In our view, there are only a handful of Nova Scotia locations with marine conditions suitable for finfish farming, so expansion of sites will be reasonable and adhere to the strict Aquaculture Regulations and Environmental Monitoring Program Framework.
"Salmon farming generates CA $2bn [£1.19bn] in total economic output annually in Atlantic Canada, CA $213.5m [£127m] in Nova Scotia. Salmon farming created 8,000 jobs in Atlantic Canada, 886 of those in Nova Scotia.
Cooke says it purchases $51.5m [£30.7m] of goods and services from 309 local suppliers located across the province each year.
"Cooke has 400 employees in Nova Scotia and would like to grow our workforce, support small and medium business suppliers, and continue to contribute to coastal communities where we operate."
The company urges: "We encourage the Nova Scotia government to move forward on aquaculture development as seen in New Brunswick, Prince Edward Island and Newfoundland."