Mortalities set to cost Arctic Fish £9m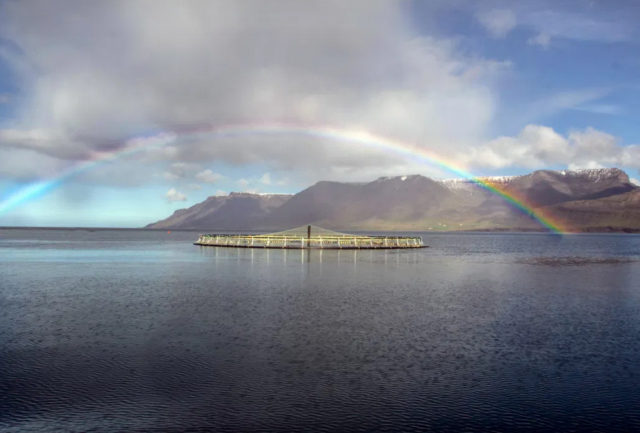 The Icelandic salmon company Arctic Fish has revealed that the biological incident which hit one of its sites last week has cost the company around ISK 1.5bn, almost £9m.
The total loss in fish in Dýrafjörður in the Westfjord now appears to be far higher than first reported 10 days ago.
Arctic Fish, which is owned by Norway Royal Salmon and ultimately the NTS group, also warned that the first few months of this year would be difficult for the company, adding: "About 3,000 tonnes of salmon have been lost, which is estimated to have a negative effect on the settlement of about ISK 1.5bn (£8.9m).
The warning was issued as Arctic Fish issued its 2021 fourth quarter results which showed the company enjoyed a successful period and a successful year.
The Q4 EBIT or operational profit more than doubled to ISK 407m (£2.4m) and the profit for the whole year was ISK 2.3bn (£13.6m).
The company slaughtered and sold 2,900 tons of gutted salmon in the quarter and 11,500 tons for the year as a whole 54% higher than in the previous year.
The operating income for the year 2021 was ISK 8.8bn (£52m) and ISK 2.5bn (£14m) in Q4.
Arctic Fish said: "The high price of salmon was one of the main drivers of positive results in the quarter. The average sales price per kilo was ISK 838 (£5) , compared to ISK 565 (£3.30) in the fourth quarter of 2020."
It added that the increase in production had also led to a reduction in costs.