Mortalities hit Ice Fish Farm harvests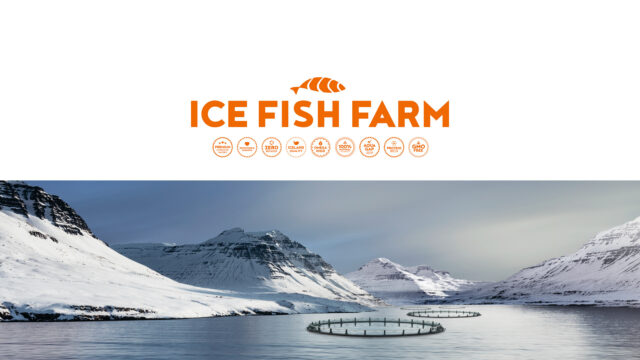 Icelandic salmon producer Ice Fish Farm was unable to slaughter any fish during the first quarter of this year and is unlikely to produce a harvest during the current quarter, the company has reported.
Ice Fish Farm says the problem is due to lower winter temperatures and high mortality resulting from biological issues. Slaughter will start again during the first quarter which begins in July.
The high mortality rate is mainly down winter wounds and the disease parvicapsulose, caused by the Parvicapsula parasite, the company said.
Ice Fish Farm's first quarter turnover was NOK 37.4m (£2.79m) compared with NOK 155m (£11.5m) over the same period in 2022.
This fall led in turn to a small loss (NOK 0.3m or £24k) in contrast with a profit of 12.9m (almost £1m at last year's exchange rate) 12 months ago.
On a more positive note, Ice Fish Farm said the plan for smolt production this year continues, with improved robustness.
The report says: "Quality control implementation have been activated and all sites have been evaluated by a third party.
"The focus is on improving conditions for the fish on land and utilizing our production capacity. This will improve our production on land and at sea. Robust smolt performs better in the sea and we see clear difference on FCR and Growth.
"Smolt release in 2023 is estimated to be around 5,5m at average size about 300 grams. This is lower than we estimated before, due to higher mortality and culling of smolt than expected."
The report also says the company is on track for reaching the planned 6,000 tonnes harvest volume in 2023.
It states: "At the end of the Q1 2023, we had about 5.6 million fish in the sea of the generation 2022 and total biomass of 6,179 tonnes.
"Generation 2022 is now spread over two fjords into two production zones and four sites. All the cages have been updated with stronger nets and improved setup. All sites are fed from centralized feeding centre."
Norwegian-owned Måsøval Eiendom and the Icelandic fishing company Ísfélag Vestmannaeyja recently entered into a strategic partnership with Ice Fish Farm.
A separate holding company, Austur, has since been created to manage the joint ownership.