Mooring hardware with super strength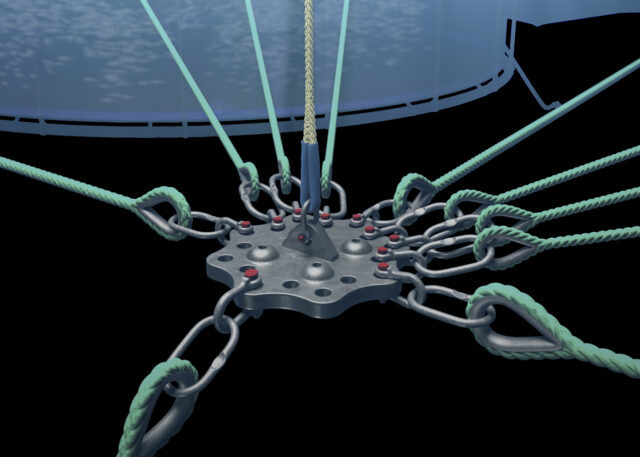 Vónin and Crosby work together on aquaculture mooring hardware. The result is an aquaculture product line of mooring plates, shackles, chains and master links, for which Vónin is the exclusive supplier.
The complete Crosby Trawlex® range is enhanced with super-strength capabilities due to the special steels and heat treatment used. The heat treatment also ensures that ductility is retained, ensuring that the range is highly resistant to the effects of shock loading and wear.
These products are currently used throughout the fish farming industry in Norway, the UK, Iceland and the Faroe Islands.