Monitoring your workboat's performance and health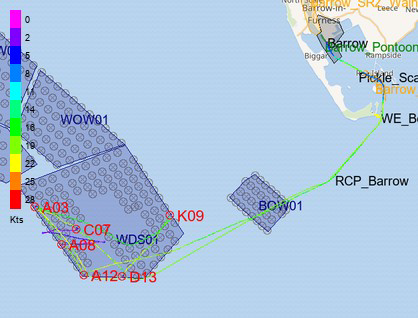 Reygar is the leading provider of digitised remote monitoring systems for small commercial vessels.
The company's BareFLEET system continuously monitors vessel fuel consumption, emissions, machinery health/alarms, and navigation activity.
The company's digital logbook option integrates crew log information with vessel measurements to provide a breakdown of performance by activity and even by crew.
Customers benefit from live alarms, concise daily fuel and engine health reports, and an interactive web portal for viewing all measurement data.
Adopted by more than 200 vessels worldwide, BareFLEET can be used by Crew Transfer, Aquaculture, Towage, Pilot and general workboats.